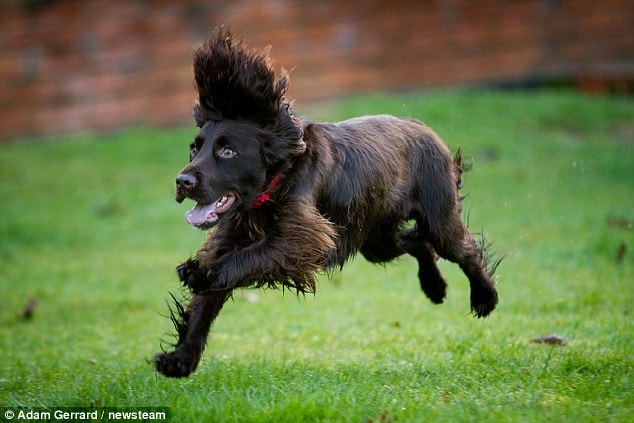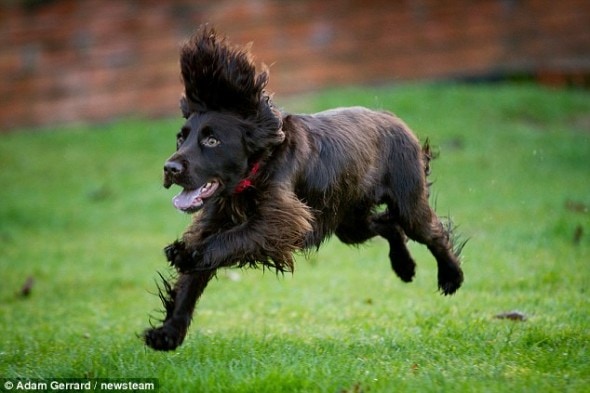 Stanley, a 10-month-old cocker spaniel, has a much brighter future after becoming the youngest dog in the UK to undergo a full hip replacement. It wasn't long ago that Stanley was dragging himself along the floor because his hind legs were in so much pain. Now the "bionic dog" is running and playing like he always wanted.
When Stanley's walking became too painful for him his worried owners took him to the vet. After an x-ray it was discovered that Stanley had a rare degenerative disorder called Legg-Calve-Perthes disease. The disease was causing his hip joints to slowly disintegrate. Stanley would need a £6,000 operation or he would most likely need to be put down.
The surgery was performed on Stanley at only five-and-a-half months old. The procedure is typically only performed on full-grown dogs. "It's not routinely done in dogs under the age of 10 to 12 months old because you normally have to wait for them to finish growing but because Stanley was in so much pain we decided to take the risk and put him through the surgery even though he was a very small pet at the time," said Stephanie Tickale of Maypole Veterinary Clinic.
Stanley has made a full recovery and is loving being able to run around pain free. Although Stanley has a new pain free life, he is in need of a new home. The circumstances in his family changed and they had to give him up. "He loves life. He's absolutely like a bottle of pop," said Ray Dedicoat, owner of Hollytrees Animal Rescue. "Considering what he's gone through it takes some believing.  We call him the bionic dog."