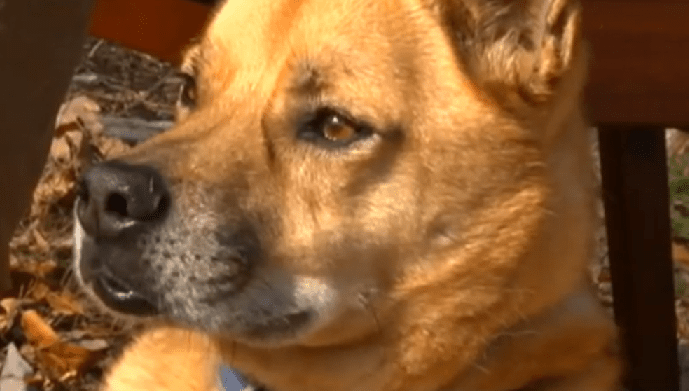 For four years, a non-profit called Companions for Heroes has been saving two lives at a time. The non-profit matches shelter animals with veterans, active military and first responders and has made 149 matches nation-wide so far. Not only do the shelter dogs find loving homes, they help heroes suffering from PTSD to heal.
U.S. Army veteran Raymond Crook developed PTSD after serving in the Cold War. It got so bad he wanted to commit suicide. "There was a dark side of me that no one could touch, I wouldn't let anyone in," said crook.
Then in 2009 he learned about Companions for Heroes and an Akita-Shepherd mix named Meyer came into his life. Meyer was able to breakthrough and help Crook heal. "Here's an animal that's lonely and needs love," said Crook. "And here's a veteran that's lonely and needs love. And truly it's God-sent. And what happens is that you learn to love again.
Companions for Heroes matches shelter dogs with veterans, active duty military personnel and first-responders recovering from psychological challenges they suffered while serving our country. They provide the dogs free of charge, reimbursing for pet adoption fees. The program also gives the new owner with a year's worth of pet health insurance and access to a professional dog trainer.
The program was founded by David Sharpe, who served in the U.S. Air Force. Sharpe suffered from PTSD that caused him to act violently towards his family, friends and himself. Then a rescue pit bull puppy named Cheyenne changed that. "There was a time when I wanted to take my own life. And she walked in, the little puppy that she was. She walked in and licked my face."
Seeing how much Cheyenne helped him with his PTSD he wanted to share it with others who were suffering. Now he shares his story with others like Crook hoping to change their lives for the better.
For more information on Companions for Heroes and how you can apply or refer a hero visit their website.