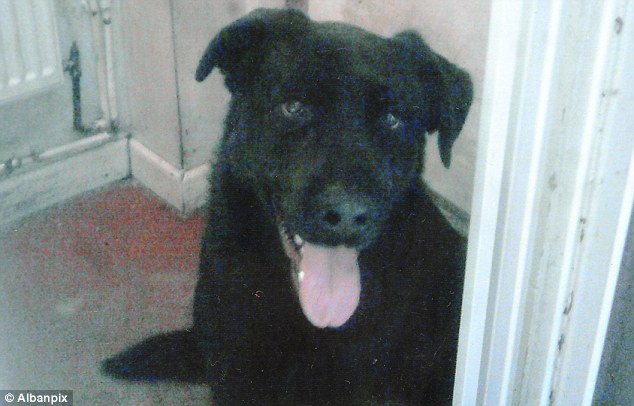 A devastated family is outraged that they cannot have their pet back after he went missing from their home six weeks ago.  Rocko, who is now six years old, has been with Deborah Parrott and her five children since he was a pup.  When he escaped from their backyard on March 14th they searched and searched, put up fliers and searched some more.  They did not find him.
When he disappeared Parrott's son Lee contacted the town council who operates the local kennel to let them know he was missing.  Six weeks later, they had nearly given up hope of finding Rocko when they got the call they were hoping for.  Someone had seen a poster and recognized Rocko as the dog they had picked up on March 18th and taken to authorities in a nearby district.  Officers then put Rocko, who was not microchipped, in the kennels and that is where Parrott expected to find him.
Unfortunately, when she contacted the kennels she found that Rocko had been adopted 7 days after he was brought in.  Parrott was told that there was nothing she could do, her dog now belonged to someone else.  "I said, 'Can I speak to the people who have got him', and he said, 'We can't do that.'  I just couldn't understand his attitude. I guess it was just because of their confidentiality rules. But there is nothing to stop them getting hold of the person who has Rocko and asking them to call me."
John Fisher, of the Broadland District Council said "If this dog had a tag and/or chip, it could have been identified straight away by either the person who found it or Pets at Home and returned to its owner.  We are very sorry to hear that this resident could not be reunited with her dog, and would urge all owners to bear in mind the heartache and expense which can be saved by a simple chip or tag for your dog's collar."
So, for now Parrott is just trying to find out where Rocko might be so that she can bring him home.  "I'm not angry with the new owners, I just want them to know the whole situation so we can get something sorted so that Rocko can come home."  It is an important reminder to all pet owners to micro chip your pet no matter what, just in case they one day go missing.