When Josh Wulf saw Keller at an animal shelter in 2008, "it was love at first sniff." Since then, he has done everything possible to give his blind, three-legged dog the best life possible, including the building of wagons to pull her along behind his bike.
"I started welding as a hobby and came up with this for my kayak (I live very close to the Niagara River), Josh posted on Imgur. "I soon discovered an easy way for my girl Keller to get out and have some fun!"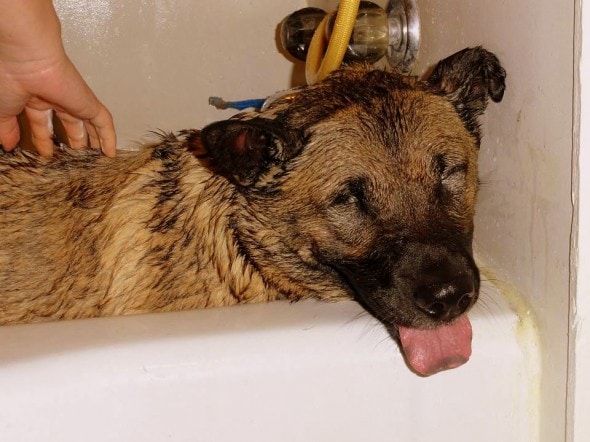 The Buffalo man volunteers at the SPCA, and when Keller first came in, he wasn't sure if she was blind. Wulf fell in love with the sweet girl and adopted her. After consulting with an opthalmologist, it was determined that Keller's retinas had never attached, and she very likely had been blind from birth.
Keller lost her left hind leg after tumbling from bed and shattering it beyond repair. Later, she was diagnosed with glaucoma, and doctors thought it best to remove her eyes. All the medical bills were hard on Wulf, but through the help of friends and a lucrative raffle, he managed to raise enough funds to keep Keller healthy.
Now that she is doing well, Wulf puts his welding hobby to good use by constructing carts to pull Keller along on bike rides. He posts photos of Keller and his pit bull Sophie on Facebook and Imgur. Though Keller can't see the world, the world can see her enjoying it.
"I decided to work with the idea… and started welding some more…. She seems to like it already!"