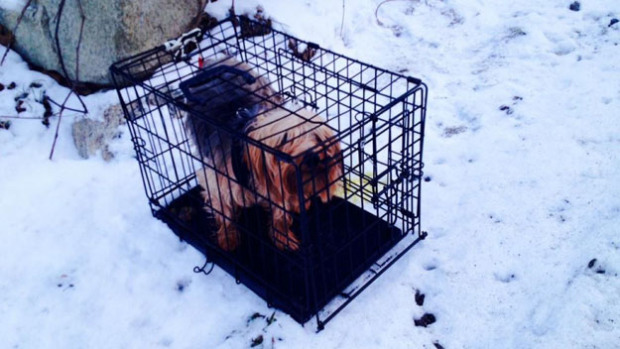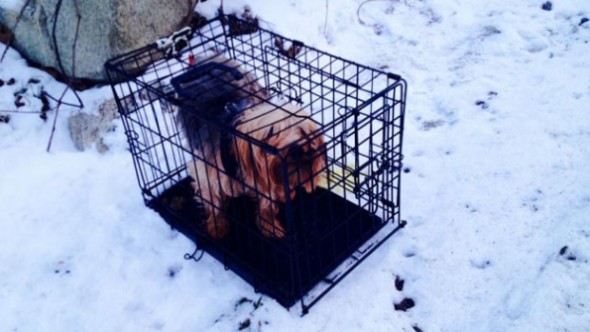 The Putnam County SPCA is seeking information about the person or persons responsible for abandoning a dog in a metal crate on the side of a snowy road in upstate New York on Friday.
A driver spotted the abandoned Yorkshire terrier near the town of Kent, New York and contacted police. The dog had been left abandoned in the cold and snow with no protection and with no food or water. The dog was rescued and taken to the Putnam County SPCA where he is in good care.
He is around four to six years old, un-neutered and was abandoned near the intersection of White Pond Road and Farmers Mills Road. Anyone with information is asked to contact the Putnam SPCA at (845) 520-6915.
Many people have inquired about adopting the abandoned dog, but he will not be available for adoption while the Putnam SPCA continues their investigation.