Two men sailing along the Volga River in Russia, became heroes after saving Rex, a German Shepherd mix. The dog was minutes away from freezing to death but thanks to the good Samaritans, the dog is alive and back with his family.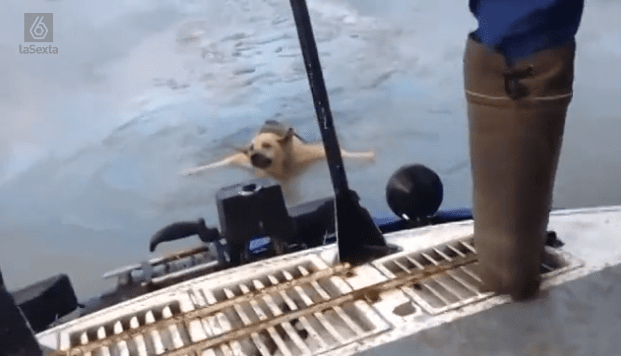 It appears Rex went out for a stroll when the curious dog decided to step onto the frozen Volga River. As the dog walked deeper into the river, the ice sheet covering the lake became thinner and thinner, and oblivious to the danger, the pet fell through a thin layer of ice and plunged into the frigid waters.
No one knows how long Rex spent in the cold river, what is know is that when the two men found him, the dog was exhausted. The pet was barely paddling to stay afloat when rescue came.
As the men sailed along the river, one of them spotted something in the water and directed the boat in that direction. To their surprise, the "object" was a dog in dire need of help.
The good Samaritans did not hesitate to get close to the freezing pet and helped him come on board their boat. Once Rex was pulled out of the water he was warmed up, taken to safe land and reunited with his family.
Watch the rescue video below or here.