Who is man's best friend? We all know the answer to this, a dog. But how would you feel about a dog and an elephant being best friends?
Meet Bubbles, an African elephant, and her best friend Bella, a black Labrador.
Bubbles is an orphan elephant living in Myrtle Beach Safari, South Carolina, an endangered animal sanctuary.
According to a report on MSN.com, Bubbles arrived to Myrtle Beach Safari in 1983 after her family was killed for their tusks, and Bella joined the pictured in 2007 when a contractor hired to build pool, abandoned his pet dog (Bella) at the safari. Since then the two have been inseparable.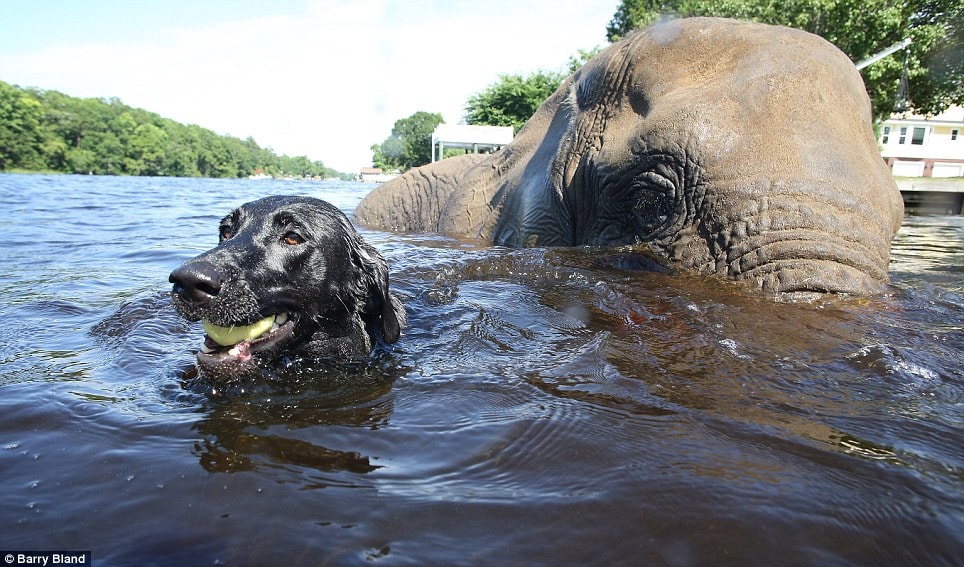 Bubbles loves to throw the ball for her canine friend and Bella loves to chase after the ball. The dog also enjoys diving off her elephant friend's trunk.
These two are just the best of pals!