On Nov. 20, 2013, 70-year old James Houge and his dog Daisy, from Slippery Rock Township, Pa. were out on Center Church Road looking for arrowheads along the swamp areas when the two became stuck.
Houge was trapped knee-high. He tried to free himself from the cold, muddy waters, but the more he fought the more he became stuck.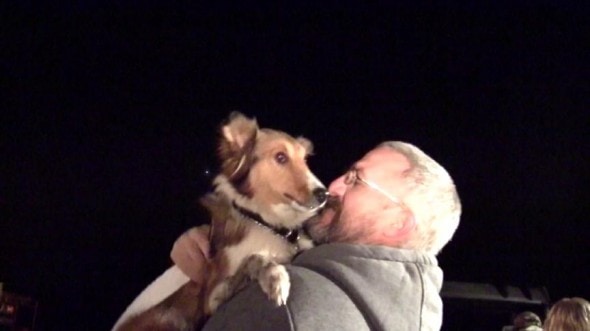 There was no other option than to call for help. It was a cold evening and soon the diminishing sunlight was turning the evening into night.
Houge used his cell phone to call for help, but before help arrived, nearby residents heard the old man calling out for help.
Neighbors used their kayaks to reach Houge and help him and his dog.
"They were cold," neighbor Brian Pancher told Channel 11 News. "The dog was standing with him. [Houge] had his walking stick propping himself up. His dog was by his side. He was yelling to let us know. I told him we knew he was there, we were coming his way. He waited patiently for us."
Soon after, emergency personnel arrived on the scene and they helped rescue Houge and Daisy.
Houge was taken to an area hospital and doctors determined he was ok. Daisy suffered no injuries.
Houge and his dog will be a lot more careful from now on when exploring the swamp areas.