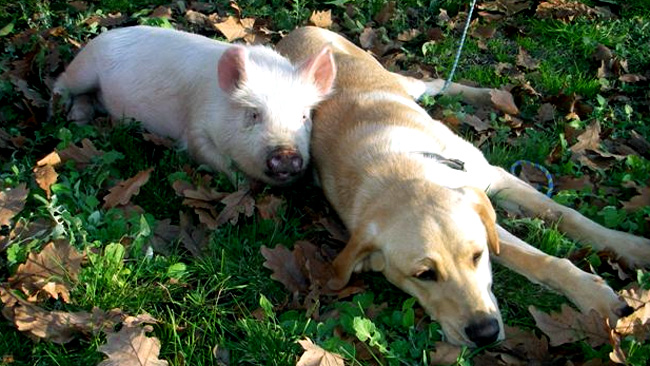 Life on the farm couldn't be more different for these friends but this odd couple are the closest of pals. Like a scene from Babe, the pair were spotted running in tandem along Milky Lane, Whittlesea, Australia about 3:45pm Friday.
And yesterday, the duo were returned to their relieved owners, police said. Whittlesea Police Station Leading Senior Constable Mick Hall said the pair had obviously come from the one home.
"They act like a pair of pork chops when you try to separate them," he said. "They were lying all cuddled up together on the front lawn waiting for their owners."
Police believe the dog is a Golden Retriever or Labrador, aged about 18 months old. Its porky mate is white and also believed to be fairly young.