Because of the patience and tenderness of an Argentinian dog named Himalaya, a shy little boy with Down Syndrome learned to appreciate physical contact, which he usually avoids.
Three-year-old Hernán usually shied away from people touching him, a result of his having Down Syndrome, said his mother Ana. But she caught a surprising, lovely interaction between her son and her brother's dog Himalaya, a golden Lab. She knows this dog well, and knows that her son is safe with her – she doesn't mind being tugged a little.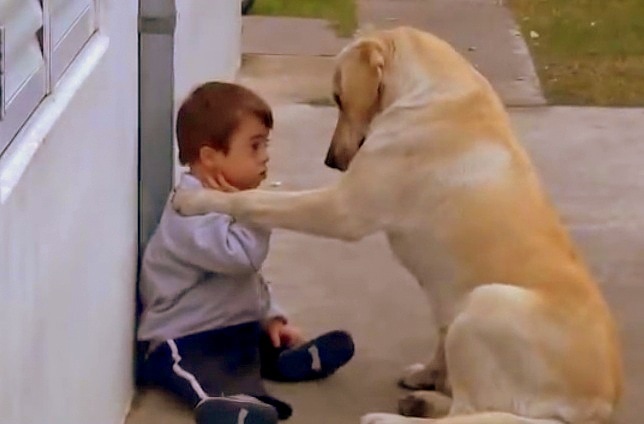 Himalaya displays a supreme amount of delicateness and patience, characteristic of her breed. Despite Hernán's reluctance to have her near, she is persistent in her effort to make a connection with the boy.
Watch the video to see what happens – Himalaya even (kind of) gets a hug!
This video was taken in May of 2012, and Hernán is nearly five now.