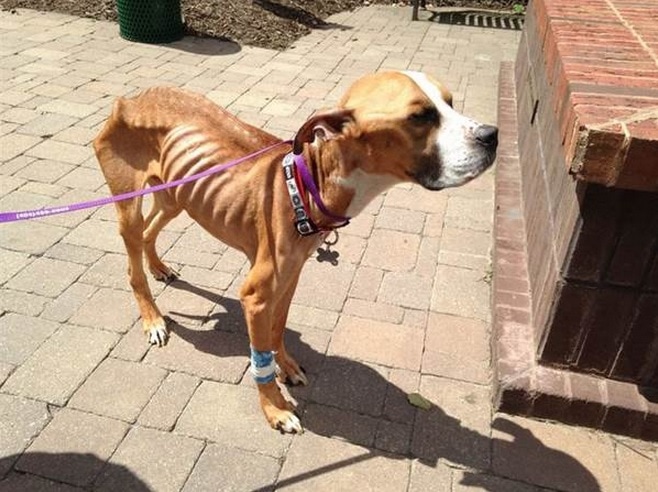 Thanks to Angels Among us Animal Rescue, a dog found abandoned and tied to a fence outside of a church in Georgia has been rescued.  The poor dog is about half of what he should normally weigh at about two years old, and was in need of medical help, badly.
Odysseus, as he's now being called, was found outside of the church on Sunday night.  Angels Among Us Animal Rescue (AAUPR) posted photos of him to their Facebook page to see if anyone knew the dog, but no one has come foreword to claim him.
As for now, it's assumed that Odysseus is somewhere around two years old, and is a boxer mix.  However, the vet clinic isn't 100% positive on that, due to the extreme emaciated state he is in.  For now, he's receiving 'round the clock medical care at a local vet hospital.
"Odysseus is doing remarkably well, given his current condition," AAUPR said on Facebook Monday night. "This sweet boy still has a long road ahead of him but his future is looking brighter than ever. He desperately wants love. He's a bit nervous at first when he meets someone but quickly warms up."