As dramatic as it sounds, it is only partly true. Deril does give Lusy Imbergerova CPR, but is was part of the routine they performed at the FCI 2016 Dog Dance World Championships held in Moscow, Russia this past June.
The pair's performance captured the imagination of the crowd and the interest of the media when in the middle of their freestyle routine, Lusy feigned injury, and the talented pup went to work, even alternating chest compressions with mouth-to-mouth resuscitation. Their presentation garnered the team from Italy 2nd Place in the Freestyle Division.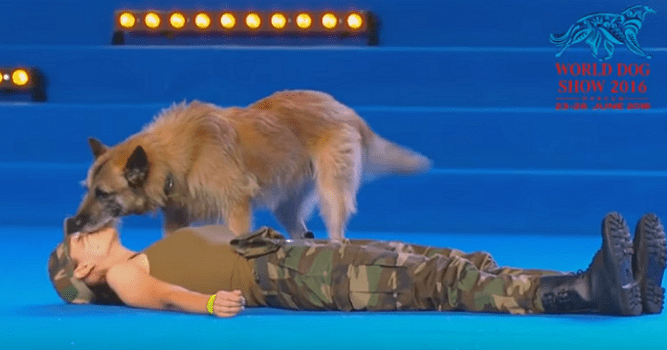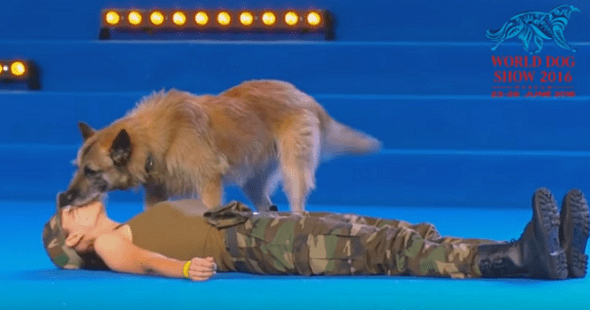 The World Canine Freestyle Organization defines the category as follows:
Musical Freestyle is a choreographed musical program performed by handlers and their dogs. The object of musical freestyle is to display the dog and handler in a creative, innovative and original dance, using music and intricate movements to showcase teamwork, artistry, costuming, athleticism and style in interpreting the theme of the music.
Watch as the pair perform their clever routine, CPR included.