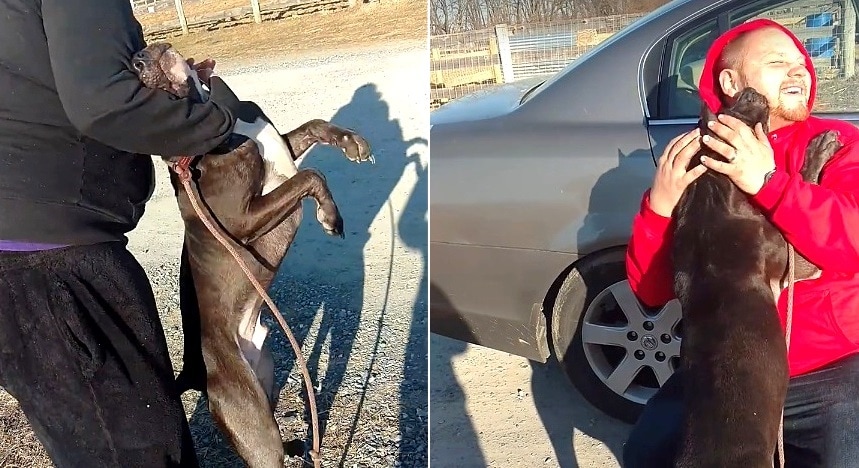 Last month, Speranza Animal Rescue in Pennsylvania pulled a death row dog from a Philadelphia shelter who was due to be killed at 5 pm that day.  Last week a family contacted them, saying that Max was their dog.  A "friend" had been watching him, and never told them Max had escaped.   Now they've been reunited, and the video of it is spectacular.
This is what Janine, the founder of Speranza Animal Rescue, posted on Facebook:
A feel good story…. Jan 10th we pulled a dog from the Philadelphia shelter.  He was to be killed at 5 pm…
We named him Rufus.  It was apparent he was at some point someone's dog – he was shut down.  But would sit, and give you his paw when you asked…
Last week, we were contacted by a family – that this dog was actually named Max.  And he was very missed by his mom, dad, and a little girl.
We were skeptical at first, confused as to why this boy ended up at a kill shelter – and was never claimed.
It's a little bit of a complicated story – but a friend of the family had been watching him, and never notified them when he had escaped.
We were sent photos of Max in his home.  It was so clear that he was truly loved….
Well, yesterday I waited outside in the parking lot.  And when the family drove up – it was one of the most heartwarming things I have seen in a very long time….
Here is a clip of the reunion.  Max – we are so happy you are back where you belong. ?