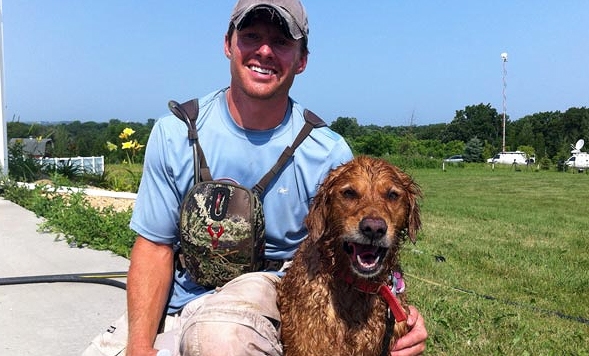 5-year-old autistic child Scotty Meyer was found alive Wednesday morning by a volunteer who said his dog led him to the boy near his home in Oak Grove, Wisconsin after a massive search effort.
Scotty wandered away from his home on Tuesday afternoon. 21 hours later, the Pierce County Sheriff announced that he was safe.
"Scotty Meyer has been found ALIVE near his home," Pierce County Sheriff Nancy Hove posted on Facebook. "He has some mosquito bites and is a bit dehydrated."
Scotty was found by search volunteer Jason Moser and his dog Autumn. The Ellsworth man joined the search effort Wednesday morning. Autumn is not a search dog, but Moser says he followed the untrained 8-year-old house dog into the woods after she whimpered and pulled him toward a stand of trees – and he heard Scotty whimpering.
"I could hear him, and it was just the sound of a boy, a little kid out there," Moser says. "I ran as fast as I could and got up to him. The first thing he did was grab my bottle of water. And I talked to him, just kind of comforted him a little bit."
The boy was reunited with his family shortly thereafter.
Moser said that Autumn celebrated her good deed with four ham sandwiches, offered as a reward. "I think she knows something good's going on," he says, "but she'll get a good bath and probably another nice dinner tonight."