A 1-year-old Belgian Malinois and pit bull mix named Charlotte was hiking with her owner in Chuckanut Mountains on Jan. 21, 2014. After being let off leash, the dog fell 150 feet off the edge and got hurt. The pet owner and a Washington State Animal Control Officer tried rescuing the dog but the rescue was not made possible until 20 hours later.
It was 5:30 p.m. when Charlotte was off leash and tumbled down the cliff. Her owner could hear the dog barking and could see where the canine was stranded on the ledge, but reaching the pet was difficult.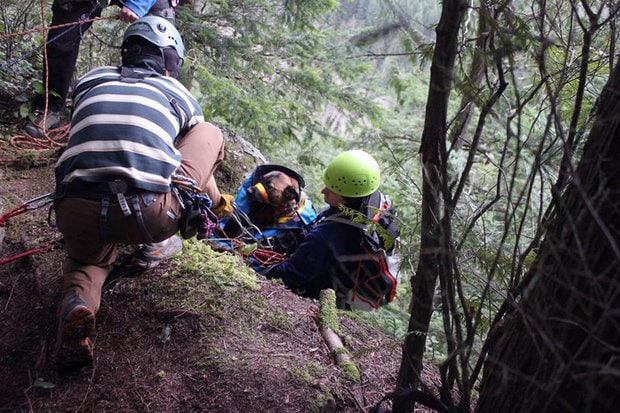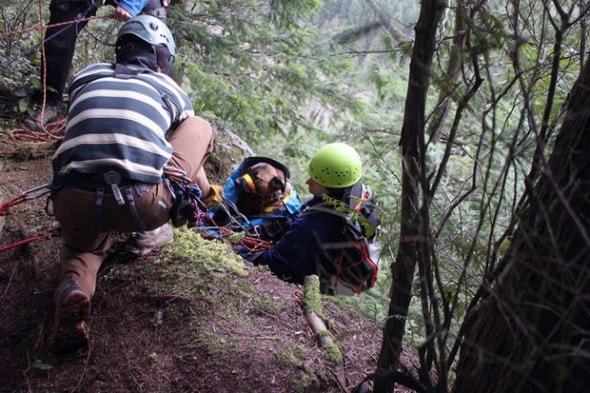 With sunset approaching the distraught pet owner along the animal control officer attempting the rescue knew they had to stop and wait until the following day to continue the rescue. The following day, Washington State Animal Response Team joined the rescue mission and Charlotte was hoisted to safety around 2 p.m.
According to The Bellingham Herald, Charlotte injured her hind legs, chest, and back in the fall.
Using hiking ropes, an EMT was lowered to retrieve the pet. The injured dog was secured in an oversize duffel bag and then hoisted to safety. She was then placed onto a stretcher and transported to a Bellingham animal hospital.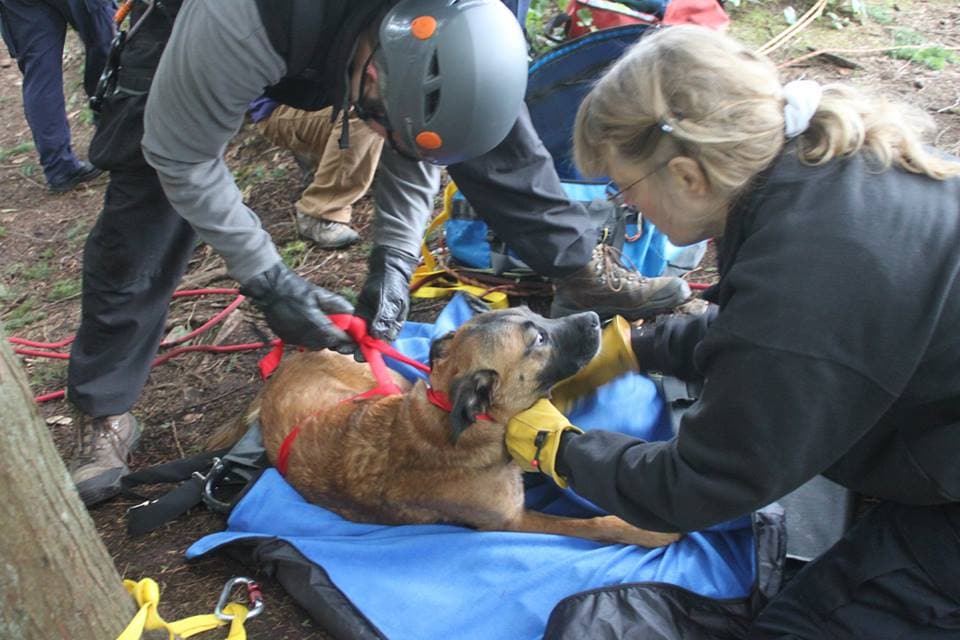 Charlotte was having difficulty breathing when rescued and when she arrived at the veterinarian clinic, doctors checked for spinal injuries.
After falling so many feet off a cliff, and spending the night stranded on a ledge, it was expected for her to have some injuries. Luckily for Charlotte, veterinarians said she would make a full recovery.