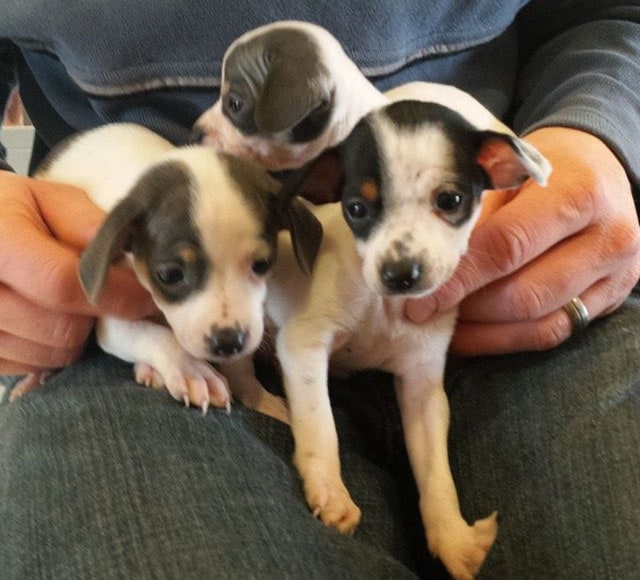 On January 20, 2015, a couple from Pleasant Hill, Calif., were walking their Australian shepherd dog in Paso Nogal Park, when the pet alerted them of something unusual. Next to a garbage container was a tied trash bag with three Terrier puppies left there to die.
Fortunately, the couple saved the puppies' lives. They took the small dogs home, cleaned them and fed them, and later, they handed the young dogs to Contra Costa Animal Services.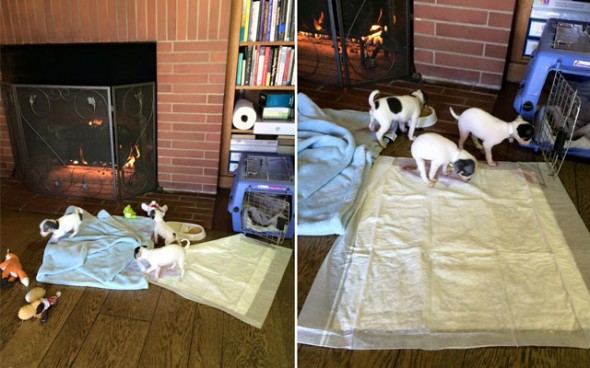 Veterinarian found all three puppies were in great health. Authorities are now looking for the pet owner that purposely tried to kill the dogs by abandoning them inside a closed trash bag. Anyone with information on the puppies and their previous owner(s) is asked to call (925) 335-8366.
The dogs have been rescued by East Bay Animal Rescue & Refuge (EBARR) and will be available for adoption in a few weeks.