News, Weather and Classifieds for Southern New England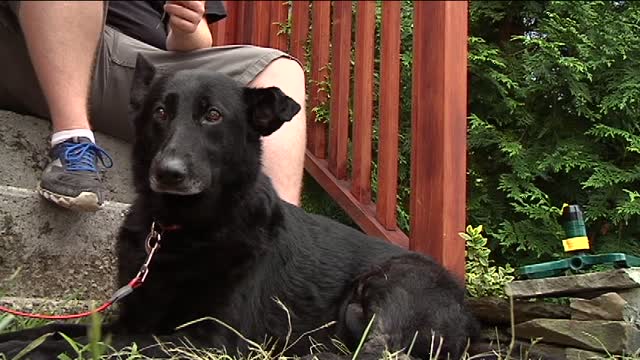 Early Friday morning a Massachusetts family was saved from a fire thanks to their dog.
Just before 5 a.m. Lisa and Don Renovata were awoken by their dog Reina. They had no idea what danger they were in.
"I went over and Reina was at the basement door, which she never does, and she was scratching at the door," said Lisa. "That's when I realized, 'Oh my God, the basement's on fire."
The Renovatos woke their children and were able to get them and their five other pets safely out of the home as it began to fill with smoke.
A leak in the line leading into the boiler is believed to be what caused the fire in the basement. What is clear is that without Reina they may not have made it out safely. The Somerset Fire Department is also impressed with Reina and considering her for a commendation for bravery and heroism.