kcentv.com – KCEN HD – Waco, Temple, and Killeen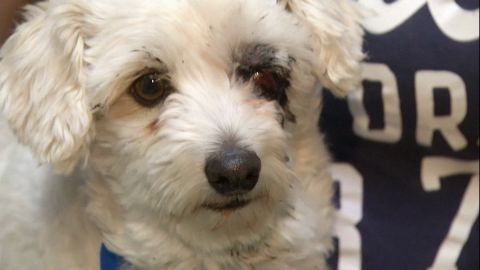 A 10-pound Chihuahua poodle mix is being called a hero after he saved a little girl from a rattlesnake.
Maya Delarosa was playing with her sister when the venomous snake put them in danger.
"Me and my little sister were making mud pies and I hear a hiss and a rattle and I look down and there's a snake," said Maya. "And he was already cured up, and he was coiled, ready to strike."
Before the snake could strike Maya or her sister their grandmother's dog Psycho stepped in to protect them.
"Psycho, he got in front of me and the snake bit him," said Maya.
Psycho was bitten on his eyelid and his veterinarian is hopeful that his eye will be saved.
"He's just got a lot of swelling around that eye," said Dr. Vicki Dashley. "we won't know for sure until the swelling has gone down, but we think the eye is going to be savable."