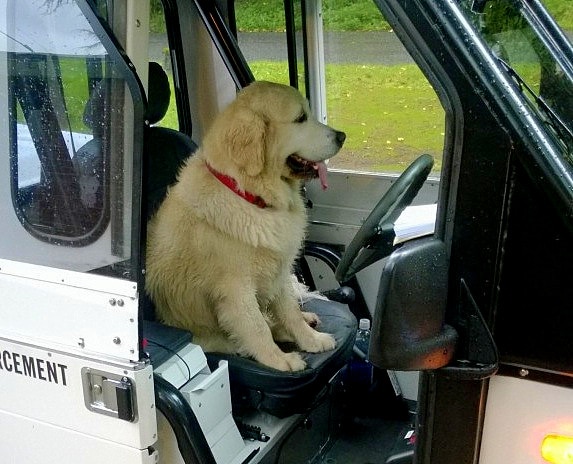 Parking enforcement officer Stan Estaban had a surprise waiting for him when he returned to his scooter after his rounds on Tuesday in the Leschi neighborhood in Seattle. It wasn't a ticket, but a dog, who sought refuge from a rainstorm.
The dog jumped onto Estaban's lap, and couldn't be shooed away. Some people in the area said the dog had been following them around, and appeared to be scared of the storm.
The dog was wearing a collar, but had no tags, so Estaban called animal control. While they waited, he turned up the heat, and another officer dropped by to give the dog some biscuits.
Animal control was able to track down the owner and reunite them with their shaggy dog on Wednesday.