Zeus and Athena, two dogs from Georgia, have been located after recently going missing for two days.  Apparently, Athena got her paw stuck in a fence they were trying to hop over, and Zeus stood guard and barked his doggy head off until they were found.
The pair have been taken to a local shelter for a medical evaluation, and were found to be in very good health.  Even with the minor injury to Athena's paw.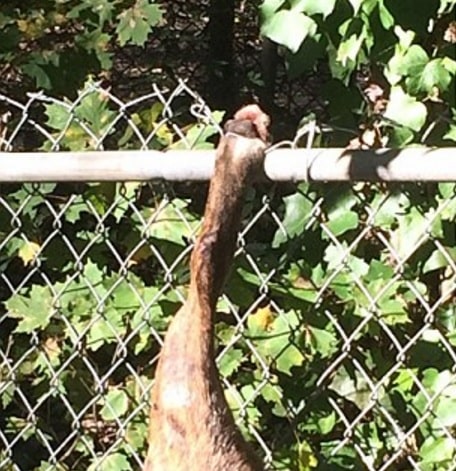 A spokesperson for the Atlanta LifeLine Animal Project made a press release saying:
"We received a call from someone saying there was a dog hanging by her toe on a fence and that she had been there for two days.  They knew this because someone had mentioned seeing them two days prior, but didn't tell the caller until the day they called us.  Standing by the dog we named Athena was a boy we named Zeus.  Zeus barked nonstop for help until someone finally found out about them and called us.  Zeus did not want Athena out of his sight.  He cried and barked so loudly when we took her back to the vet trailer for treatment, that we had to bring him back and put him in the cage beside her. Athena also couldn't be taken outdoors to the play yard without Zeus.  I visited the dogs and Zeus was busy licking Athena's toe and protecting her from everyone who came by.  Athena's toe is swollen, but we have her on pain medicine, and she is going to be OK."
Zeus and Athena are listed as available for adoption by The LifeLine Project.  If you are interested, you can click here for more information.  LifeLine says that they will ONLY be adopting them out as a pair because of the strong bond between them.