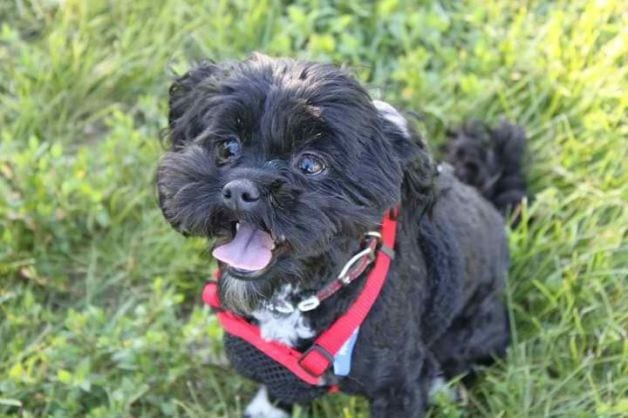 A dog that was stolen from a parked vehicle is now safely back at home with her relieved family.  The 4 year old Shih-Poo named Katie Jo was waiting in her owner's pick-up truck when it was broken into.  When James Maschmann and his wife returned to the truck the dog was gone, along with his cellphone.
The Iowa couple were in San Antonio touring the city and decided to have dinner at a Cracker Barrel restaurant.  They left Katie Jo in the truck, as they many ties previous, and left the window partly open so that she would be comfortable.  Someone likely reached in through the open window to unlock the door and steal the dog and phone.
Police were called immediately and they put out an alert for her, and the Maschmann's began to search desperately for their dog.  They posted on Facebook and Craigslist offering a $1000 reward for Katie Jo's safe return.  The family decided to stay in San Antonio to look for their beloved dog and 4 days later they got the call they were hoping for.
Katie Jo was returned to the Maschmann's unharmed and they are thrilled to have her back.  Police have not said how she was found or whether anyone was charged in the incident.  "Katie Jo is home safe and sound!!" a wall post read. "Thank you to everyone for the thoughts and prayers! We are absolutely overjoyed to have her back! God bless all of you who spread word about Katie and assisted us in getting her back."