Susie is one lucky dog! She and her owner, 68-year-old Elaine Caralias from Fort Lauderdale went over to visit a neighbor who lives on a high-rise apartment building.  Once inside the residence, the dog became interested in something and started sniffing around the place. Her curiosity led her to a closet where she found an open air duct on the floor and unfortunately the pet fell through the duct 15 floors down.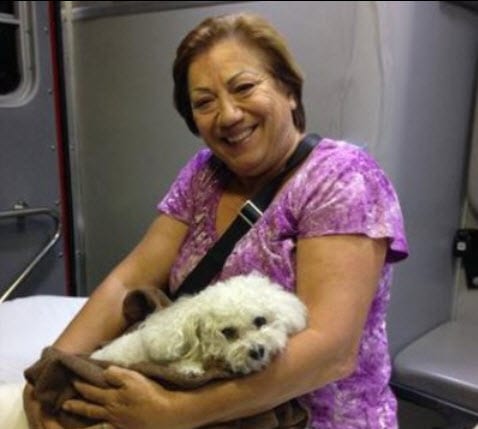 The apartment's AC unit had been recently removed and the only thing that remained was the unsecured air duct. Susie fell into it and became trapped in the air pipe.
Local firefighters were called to help rescue the trapped pet. They were able to reach her from the second floor of the building where she was trapped in the duct. It took rescuers three hours to free Susie and miraculously, she only had minor scrapes and bruises.
"I don't have children," Carialis told CNN. "Susie is my life, my family. [The firefighters] rescued her as if she was any other human."
At first the pet owner feared her beloved pet suffered major injuries or worse, that she could be dead. "I was worried [Susie] would have to be euthanized", said Carialis. Yet, the pet inexplicably survived the fall.