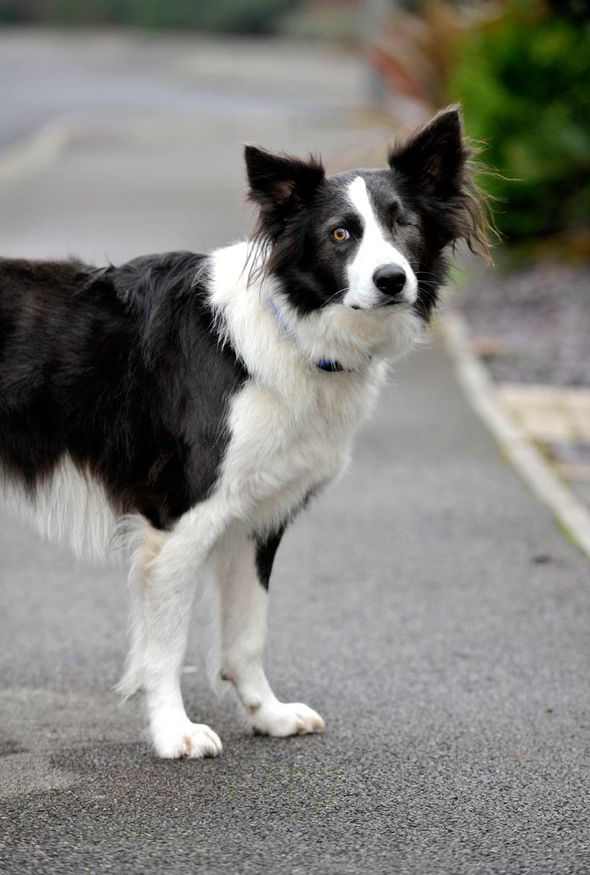 A dog named Rex is lucky to be alive after he ran in front of an oncoming train traveling 50 mph. Rex sustained some serious injuries, including losing one of his eyes, but four months later he is almost fully recovered.
Rex was out for a walk with his owner when he ran off. Unfortunately he ran right in front of an oncoming train. Somehow Rex survived the collision with the speeding train, but was in serious pain.
"My husband had the dog in his arms," said Rex's owner Caroline Abernethy. "Rex was conscious at the time, but was making the most horrendous sounds I have ever heard an animal make."
Abernethy was at work when she got the call about Rex and she was terrified about what condition he would be in.
"All I could think was, 'Oh my God, what state is this dog going to be in?' because train versus dog isn't normally a good outcome," said Abernethy.
Rex was rushed to an emergency vet where Abernethy met him and her husband. They were told Rex had little chance of surviving. Abernethy is an intensive care nurse who sees people in severe injuries at her job, but she wasn't prepared to see her beloved dog in such pain.
"I just went into meltdown," said Abernethy.
For 24 hours the Abernethy family waited to see if Rex would make it. His skull was shattered and he lost an eye, but Rex was lucky and did not suffer any brain damage. Abernethy was relieved by the reaction she got from Rex after surgery.
"After the operation, when he heard my voice, he lifted his head and wagged his tail a little bit," said Abernethy.
Four months later Rex is doing well and it is hard to believe he sustained such a traumatic accident. Not only did he not suffer any brain damage but he is able to get around with no issues.
"He loves his walks, he loves being with us still, he is the same dog he was before," said Abernethy.