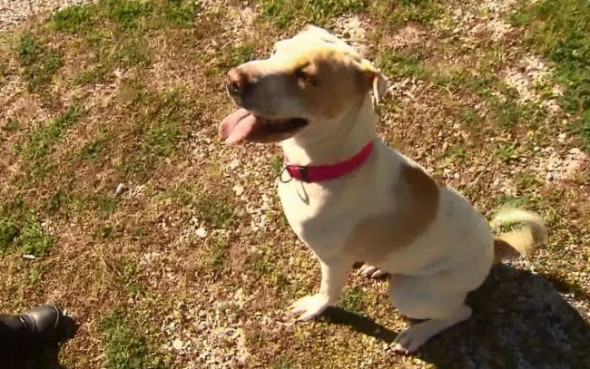 Snickers the dog was a real hero, even though she wasn't exactly treated like one.  The one-year-old shar pei mix saved her family from a burning RV last August, but after her family was forced to move, they were unable to take her with them.
After a very tearful goodbye, Snickers was placed at the Glen Rose Animal Shelter in Texas.  The shelter is not a no-kill shelter.  Due to there being very little interest in her becoming a permanent part of someone's family, she was facing being put down.
The staff at the shelter didn't think that it was fair, this hero dog facing a horrible situation like she was.  They put p Snicker's story on social media websites, and the story went quickly viral.  It wasn't long after that, when a couple came in to adopt her.
Snickers now has a forever family, and she will get to stay in Texas.  She'll have a ten-year-old little girl to play with and her new family promises to take care of her and keep her happy for the rest of her life.