In Argentina, a dog was caught riding on public transportation as if he was a person. How did the dog get on the bus? Did he pay his fare? Where did he need to go? The answers to these questions we will never know, what we do know is that he peacefully rode the bus and took up two seats.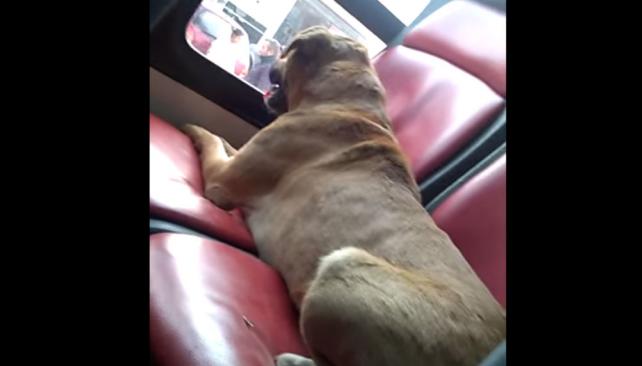 Ricardo Molina, another bus rider, got on the same bus as the dog. He took his phone out and recorded the event because he found it comical the dog was just sitting there enjoying the ride.
It was a packed bus and many passengers were without a seat. Via Twitter Molina said moms and grandmothers were on their feet while the dog took up two seats, but no one asked the dog if they could have one of the seats. They simply left him alone. Maybe if someone asked the four-legged passenger nicely, he would have given up one of his seats.
No one told the dog to get off the bus, everyone just rode the bus in harmony as if a dog riding a bus is a common thing.