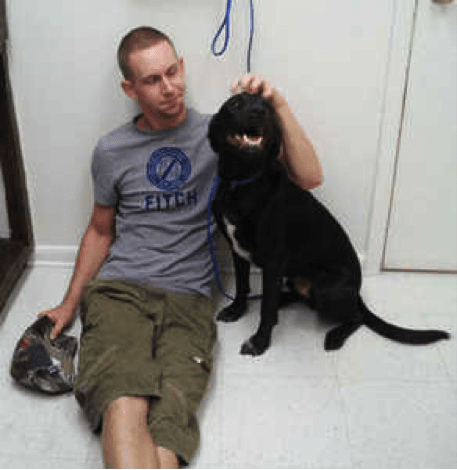 When Mark Wessells moved to Myrtle Beach in January he couldn't have dogs at his new home, so he left his beloved three year old black lab, Bucky, behind in Virginia with his dad. Shortly after being left behind, Bucky went missing.
When Wessells found out his best friend had gone missing he was worried he had been stolen. Wessells couldn't imagine what really happened to Bucky. Bucky walked nearly 500 miles to South Carolina where six months after he had gone missing he was found by a family in Carolina Forest. The family brought him into an animal hospital. Luckily Bucky had a microchip and the hospital was able to scan the chip to find his owner. The hospital called Wessells who was so happy he said, "I thought I was gonna cry."
Both Bucky and Wessells were happy to be reunited. Wessells stated, "He definitely recognized me instantly. He still remembers some of his old commands and everything. It's almost like he never left."
The vet hospital was also very happy, and stressed the importance of having your pet microchipped so happy endings like Bucky's can happen.