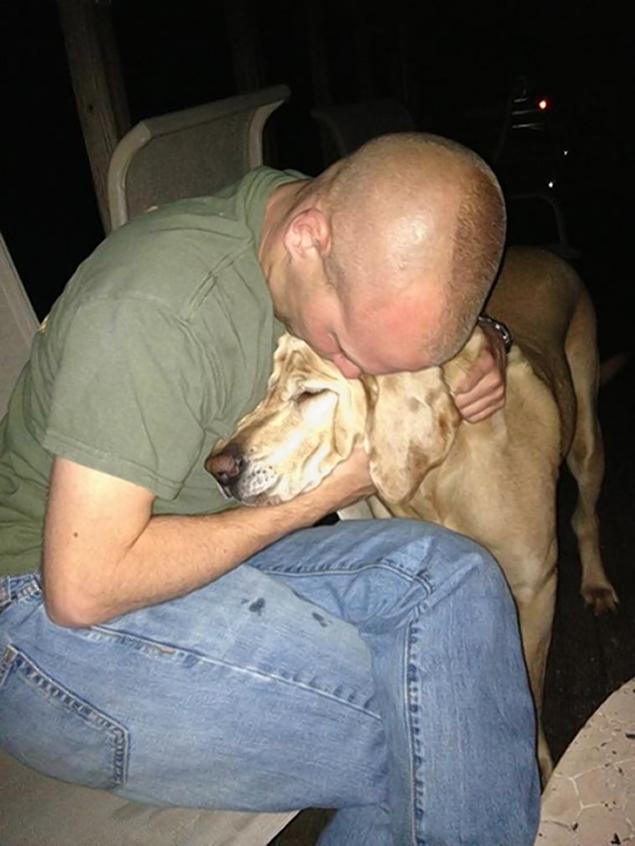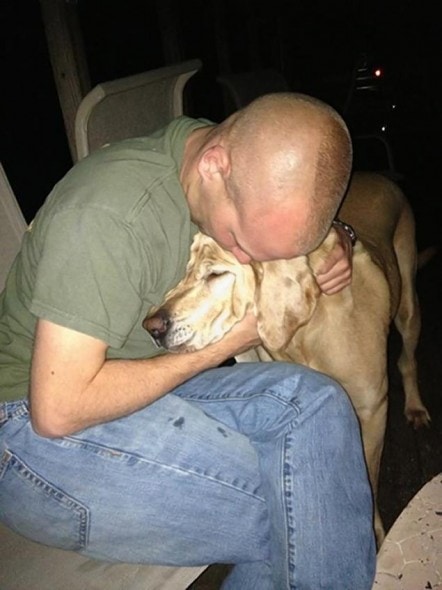 For many veterans adjusting to life after war is difficult. Every day 22 veterans commit suicide, according to a recent federal report. For many veterans being matched with a service dog is what can save their life.
Jarret Gimbi swears that without his do Gunny he wouldn't be alive. Gimbi served in Afghanistan and Iraq and after suffering a traumatic brain injury was honorably discharged in 2009. When he got home he was depressed and suicidal.
What helped turn things around for him was when he found Gunny through the charity Guardians of Rescue. The Long Island charity provides dogs to veterans in need.
"If it wasn't for Gunny, I wouldn't be here," said Gimbi.
Gimbi has not been diagnosed with PTSD like many other veterans, but because of his head injury he struggles with vertigo, irritability and aggravation. Gunny helps him cope with all these issues.
"If I have a headache, he actually puts his head on my head," said Gimbi. "If I'm losing my balance, he leans on that leg. He knows everything."
Robert Misseri is the founder of Guardians of Rescue and he tries to help as many veterans as he can.
"This is my opportunity to serve those who have served," said Misseri.
The impact the dogs can have is amazing, helping the veterans when no human can.
"It gives (the veterans) a trust level that they don't have with people anymore," said Misseri. "That's what gets them out of the house, feeling useful."
A veteran that recently received a dog from Guardians of Rescue was in such a bad place he never left his house and would refuse to sleep in the same room as his wife. Now that he has his dog, he leaves the house everyday to go to the dog park and has started going to family functions again.
Over this Veterans Day weekend Guardians of Rescue helped place dogs with three veterans in need, including Ryan Rankins whose PTSD has become so severe he no longer leaves his house.
"I'm a total recluse," said Rankins.
Rankins hasn't been leaving his home and is also hyperaware of people's movements and constantly watching their hands. Now that he has his dog Madeline he is hopeful he will be able to get his life back.
"Just knowing that she is watching around and will notify me of anything that is askew will help," said Rankins.
For more information on Guardians of Rescue visit their Facebook page.