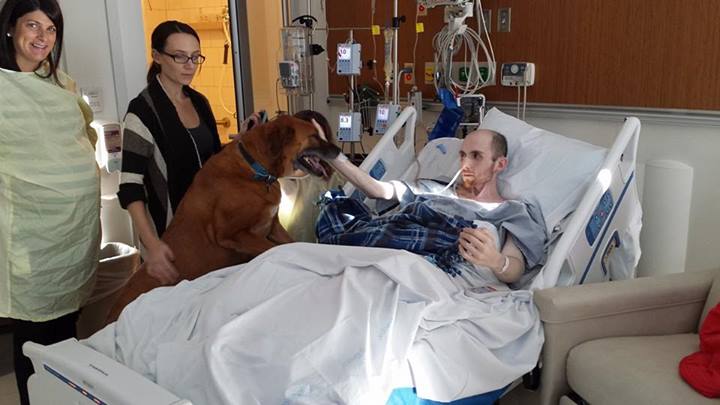 Mike Petrosino has been fighting cancer since he was in the 8th grade. Now the doctors have told the 21-year-old that it is unlikely he will see the new year. Mike has been saying goodbye to friends and family, and a picture of one special goodbye to his childhood dog Rusty quickly has gone viral.
A photograph of Mike saying goodbye to his dog Rusty was posted by one of his friends on Reddit. Along with the photo the friend wrote the following:
"My friend Mike was diagnosed with cancer in the 8th grade. He was given a 3% chance to survive the first year. Two days ago we found out that after 8 years, the amputation of his leg, and four rounds of cancer that there's nothing that they can do."
The picture was taken by Mike's brother John, who said Rusty seemed to understand what was going on.
"Rusty was very emotional when Mike said his final goodbye," said John. "Every time I come home these past two days, he sits near Mike's favorite couch and whines, which is rare for him."
Rusty, who is 10-years-old, grew up with Mike and has been there for the eight years Mike has been battling cancer.
An online fundraiser has been set up to help pay for Mike's medical bills.