A Collie named Iggy was enjoying chasing seagulls in East Sussex, England when he fell over a cliff as his owners watched horrified. Iggy miraculously survived the 300 foot fall.
Last month, Claire Morris and Mark Russell were walking with their dog Iggy as he chased seagulls at Beachy Head in East Sussex. Beachy Head is home to the highest chalk sea cliff in the United Kingdom. As Iggy chased the seagulls he accidentally went over the edge of the cliff as Claire and Mark watched helpless to stop the fall.
"It was horrible," said Claire.
The two quickly went over to the edge to try to find Iggy. They feared the worst and couldn't imagine how he could survive such a fall.
"We got on our bellies and began peering over the cliff edge, slowly shuffling along fully expecting to see a body below," said Claire. "Then we just spotted this teeny tiny little spot walking around."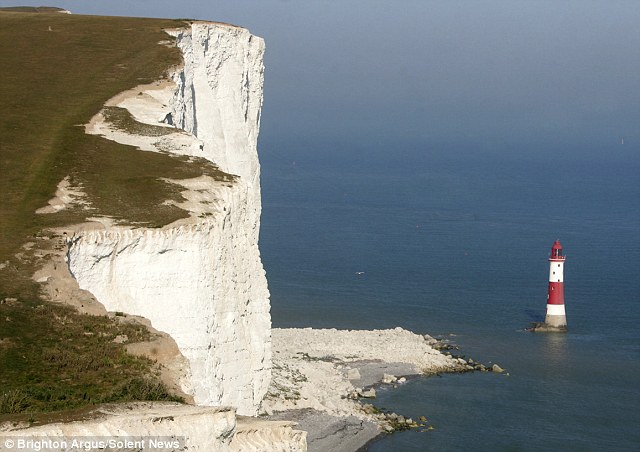 Claire quickly called for help and Newhaven's RNLI lifeboat crew found Iggy at the bottom of the cliff. Iggy was scared but his only injury was a limp.
"It was high tide and he must have landed in the water in just the right place and at the right angle," said Claire.
Iggy was reunited with Claire and Mark who were very thankful for the lifeboat crew's efforts.
"The Newhaven lifeboat crew are truly amazing," said Claire. "Hats off to all these volunteers for doing a fabulous service and truly making a difference."