A female Siberian husky has been rescued in British Columbia and is on the road to recovery.  It is unknown how long she was on the streets, but she was so hungry that she ate rocks and dirt to survive.  Now she is in the process of becoming healthy and happy.
The dog, now called Willow, was found in Maple Ridge, BC on Saturday by good Samaritans Mathieu Letourneau and Guillaume Lefevre, who fed her the only food they had and brought her to the BCSPCA.
"I decided to turn around and the dog was sitting there just giving up — barely moving.  It was just starved to death and needed something warm," Letourneau said.
"She was in terrible shape.  She had knots all over, she had patches of dirt, she was just muddy, she was stinky.  She literally looked like a dog who has been outside for her whole life."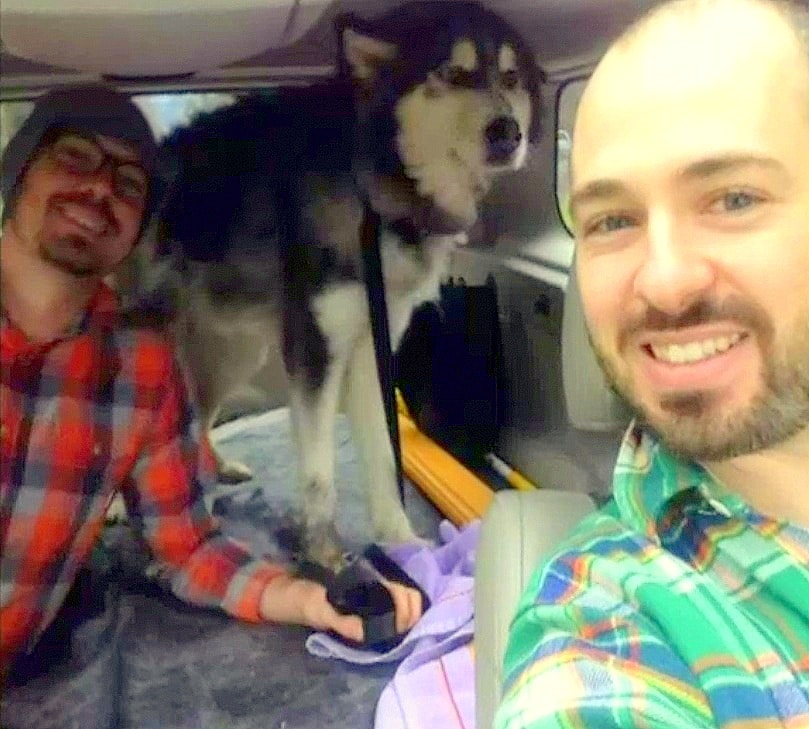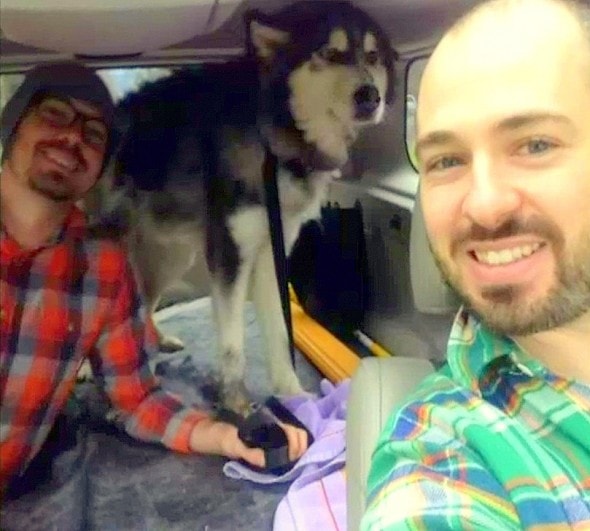 At first they didn't know if she was a coyote, wolf or dog, but unlike all the other drivers passing her by, they stopped to see if they could help.
"She looked like she got into a fight," Lefevre said.  "So we fed her a little bit, and then she came close to the car, and then we realized that poor dog was just left over of the road."
She tipped the scales at only 33 pounds, 40 percent less than a normal 55-pound female husky should weigh.  To survive, she was eating dirt and pebbles, and was unable to lie down due to the gastrointestinal distress this was causing.
"She has been assessed with a score of 'one' on the canine body conditioning scale of one to nine, meaning that she is severely malnourished," senior animal protection officer Eileen Drever explained in a press release.  "The ribs, lumbar, and vertebrae are clearly visible and you can actually count them."
Willow has gained a little over two pounds since beginning treatment at the Dewdney Animal Hospital.
"She was barely able to walk when she came in. Her muscles are still very weak and she sometimes loses her balance but is now able to walk nearly a block with support," Drever said.
A search was initiated for Willow's owner to ascertain if she had been abused or was just a runaway.  Marcie Moriarty, the SPCA's chief prevention and enforcement officer, said a neighbor told them they knew who Willow belonged to.
"We received a call from a neighbor who recognized the dog after seeing her in the media," Moriarty said. "Information from this individual led to the identification of the dog's owner, a Coquitlam resident and university student in his twenties."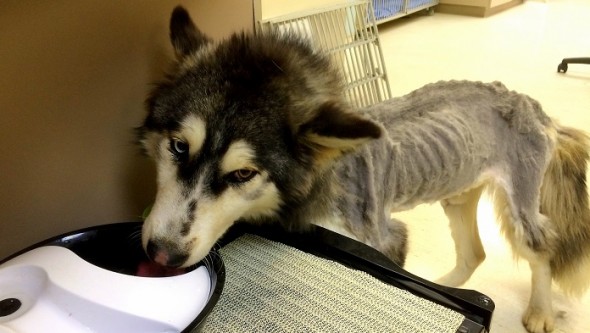 An investigation has determined that there is enough evidence to charge the man with animal cruelty.
In a strange twist of fate, the day they found Willow, Letourneau had mentioned the possibility of getting a rescue dog.  He knows Willow has a long way to go, but has already filled out an application, and will hopefully be reunited with her soon.
"I'm really interested in adopting her, but obviously they have to nurse her back into health, because she was in really tough shape," he said.
If you would like to help Willow or any of the other BCSPCA animals in need, please click here.