The Humane Society of Brazoria County, located south of Houston, is closing its doors for good. The only no-kill shelter in the county is now actively seeking people to adopt the many dogs and cats that have no other place to call home.
"As we get all the dogs placed with a foster family or rescue group, we'll shut down," said board member Connie Aucoin. "Until they're all placed, we'll have to stay open."
Shirley Tinnin, founder of the HSofBC, started rescuing animals in 2003. But now her health is in decline, and she is no longer able to keep her dream alive of saving as many animals as possible. Over the years, her shelter has saved thousands of unwanted animals.
"For the animals, it means life or death for them," Connie said. "We pull from the euthanasia lists of shelters around Texas. We also pull from Louisiana."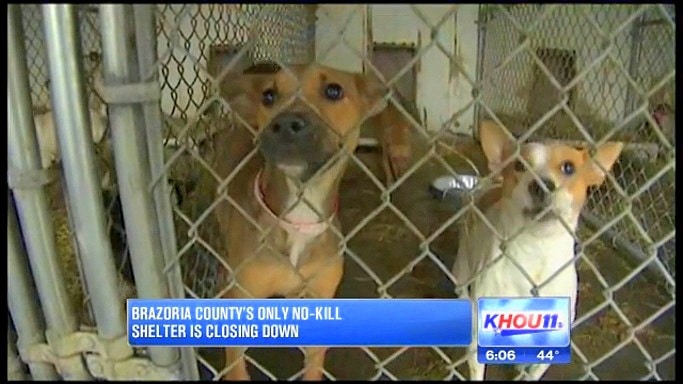 Unlike many other shelters, this rescue group receives no help from the government. Donations have dwindled, which is one of the chief factors in the painful decision to shut down.
No matter how many dogs and cats are placed with families who love them, there are always thousands more who need to be saved. At the HSofBC, many of the dogs are in covered, outdoor kennels, and can always use donations to keep them comfortable.
"We're trying to keep it warm since the temperature is dropping," Connie explained.
Blankets and any other supplies would be greatly appreciated. The shelter is also asking that any rescue groups, foster families and people that would like to adopt please step up and take in one of their animals in need.
If you can help the shelter in any way, please click here.