An anguished Ohio woman is offering a warning to pet owners after losing a dog to kidney failure caused by contaminated dog treats.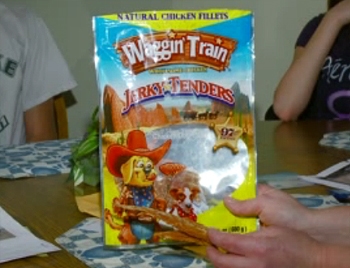 Candace Thaxton said her family was forced to put down their 10-year-old Pug, Chaunsey after feeding their dogs Waggin' Train Jerky Tenders.
"She started vomiting, she started having diarrhea. I took her into the vet on Saturday, November 12th, and on Monday, the blood tests came back that she was in kidney failure," said Thaxton.
To make matters worse, just a few days after Chaunsey's death, their five-month-old puppy, Penny, went into renal failure.
"I feel like I poisoned both of my dogs. I know that it's not my fault. But I basically handed them poison. Because that's what I did," cried Candace. "Although everyone tells me it's not my fault, it's sad seeing my pug go through it and then watching my puppy go through it. And I don't want anyone else to go through it," she said.
Reports of illnesses in dogs have spiked dramatically since the FDA issued warnings about chicken jerky products made in China, and pet owners are urged to pay close attention to the country of origin when purchasing dog treats.