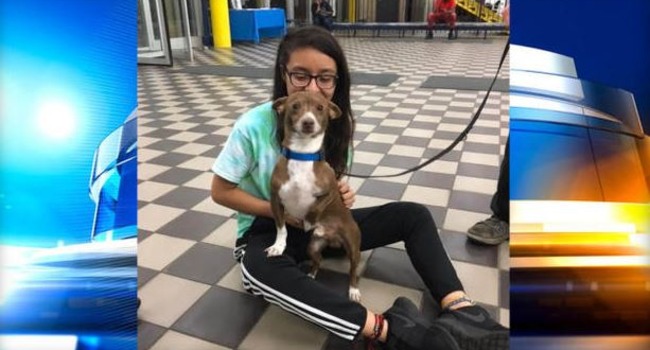 ………………………………………………………………………………………………………………………………………………
After countless "Missing" signs and years of heartbreak, a Chicago family not only found that their missing pet was okay, they got him back. And, per CBS Chicago, police said they have two good Samaritans to thank.
The dog, a brown-and-white Chihuahua mix, was spotted by the concerned citizens on Tuesday night, wandering the streets around 126th and Michigan. The pair then flagged down officers on patrol to make a hand-off.
A microchip scan at the Animal Welfare League in Chicago Ridge led the officers to the Martinez family who, it turned out, had been missing their beloved Chiquito since he ran away from a family birthday party on June 16, 2012.
The sweet reunion took place at the Calumet District police station.
Gloria Martinez told CBS 2 that missing signs had gone up and down in the four years since Chiquito went missing from her daughter's party, but her grief and guilt have lingered, only lifted by his unexpected return.
"Thank you," she said to the police officers and animal care workers who made the reunion possible, "you made our family happy again."
Chiquito appeared to be in good health, police reported the family was "joyful and astonished" to be reunited with their pet after nearly four years.

………………………………………………………………………………………………………………………………………………