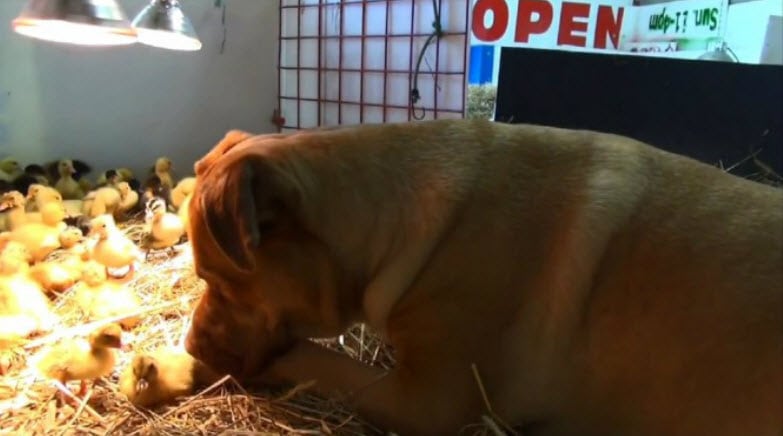 If you run a duck farm you might want to hire Dug the "duck protector pup" to help you out with farm chores. This canine enjoys looking after the more than 200 ducklings his owner Matt McDougal raises in their Canada farm.
McDougal rescued Dug a year ago and ever since introducing the pet to his duck farming, the dog took to farming life like a natural.
"He was tapped in an apartment in a big city for the first 15 months of his life. He's come a long way the last 14 months. He's the boss now and no one screws with his ducks, plus he's awesome to cuddle," McDougal told Inside Edition.
McDougal raises ducks and then sells their meat – sorry duck lovers. He documents his farming adventures in his reality YouTube show called "50 Ducks in a Hot Tub." He is currently raising ducks to donate all meat to local food banks.