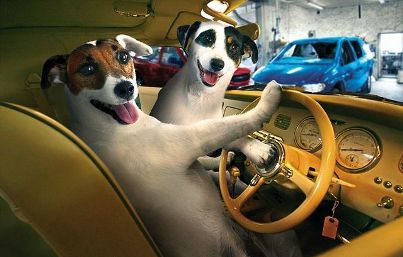 There is a good chance you've seen some of these clips before. There is also a good chance that you've seen similar funny dog video compilations. Having reviewed every version I could find, I'm convinced that this is the best of the bunch.
The beach takedown is one of my favorite scenes, because you can see it coming a mile away. It's painful to watch, in the best way possible. Speaking of painful, whatever you do, don't miss the goat!

*Thanks to Mike L. for the tip!