When a passerby in London saw a dog in distress, he didn't think twice before jumping into the Thames River to save it.  He then needed a rescue as well, but fortunately both were saved.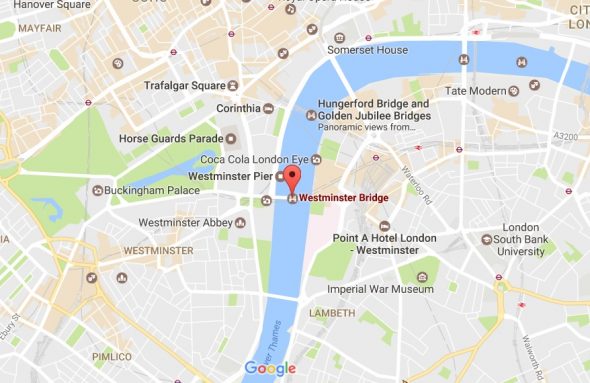 It's unknown how the dog wound up in the water, but the man spotted it near the Westminster Bridge and dove in to save it.  But then he was unable to climb the steep walls of the embankment, and was forced to hold onto a chain with one arm and cradle the dog with the other.
The Royal National Lifeboat Institution (RNLI) had been told about a dog being in the river, and when the rescue boat arrived, they were greeted by a man who likely had very sore feet from standing on that chain!
They were both pulled aboard, and once on dry land, the dog was reunited with its owner.