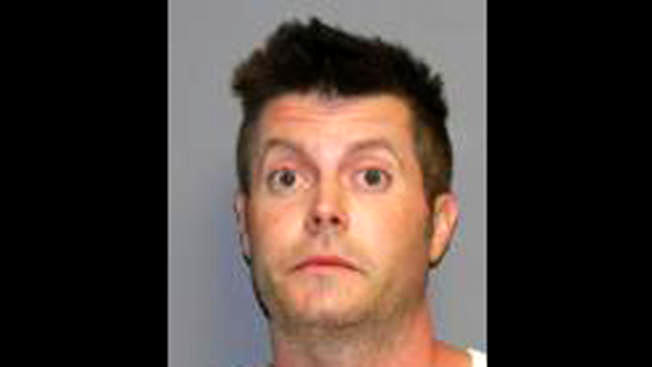 A New York man certainly planned for an interesting day last Thursday when he took a concoction of acid and cough syrup, however, he had no idea just how wild things would get.  He thought he saw a fire break out at his neighbor's home, so he broke down the door and emerged with the family's dog.
Michael Orchard of Saratoga County was arrested on charges of burglary and criminal mischief, with bail set at $15,000.  But he was only doing what was right, right?
Though there definitely was no fire, Orchard says he saw the home being ravaged by flames, so he began banging on neighbors' doors for help.  No one would help, so he drove his car through the neighbor's fence, then smashed through the door and fetched the dog.
Police officers arrived to find Orchard triumphantly emerge with the large white dog, according to NBC New York.
"He believed that the residence was on fire and he was rescuing the dog," State Police Troop G spokesman Mark Cepiel told NBC 13.  "He drove over yards and through the fence. At no point was he on the roadway and no illegal substances were found in his possession."
Orchard was very cooperative, and damages are already being repaired.