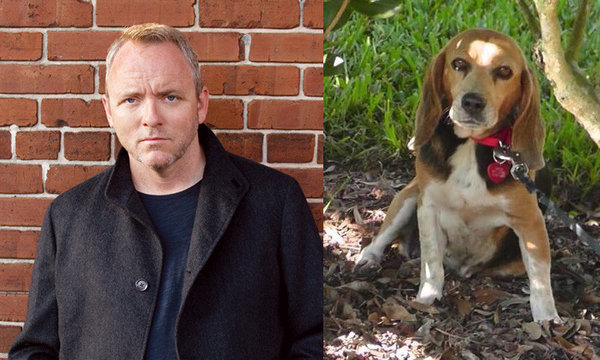 Dennis Lehane is missing his beagle Tessa, and is willing to name a character in his next book to the person who brings her home.  The Boston author's dog went missing on Christmas Eve.
On Christmas day, Lehane posted on his Facebook page:  "Our recent and beloved rescue dog, Tessa, jumped the fence in Brookline and has been roaming through the wilds of Coolidge Corner for the last 24 hours.  It's possible she's staying in some good Samaritan's home right now or has tucked herself away on a porch.  But if anyone sees her or knows of her whereabouts, please reach out to this page… She's smart, fast, and immeasurably sweet.  She doesn't have a mean bone in her body.  She's micro-chipped, but her tags were off when she was let out into the yard.  Naming of character in the next book for anyone who gets her back to us!  (No, really!)  Again–Tessa, black-and-tan Beagle, 24 hours on the lam, sweet as all hell.  Thank you!"
Lehane is a bestselling author whose works include "Gone Baby Gone," "Live by Night," "Mystic River," and "Shutter Island."  With such a wide range of subjects, the person who finds Tessa could wind up as any kind of character.
As of Wednesday, she is still missing, but Lehane recently reported, "Last unsubstantiated sighting had her heading toward Cambridge. Big Harvard fan, our Tessa."
Anyone with information should visit:  https://www.facebook.com/Dennis.Lehane?ref=ts&fref=ts