Annie Oakley is a rescue dog with Dog Rescue Newcastle. The kind that gets under your skin and into your heart. We know little of her first six months on this earth but we do know that she was dumped and given days to live. Just hours before she was due to be euthanized, she was fostered by two big-hearted dog lovers, Mish and Robbie, who took her into their home. They introduced her to their pack of two adopted dogs where her gangly legs, floppy ears and laid back charm worked magic on her foster parents who vowed to find her a good home.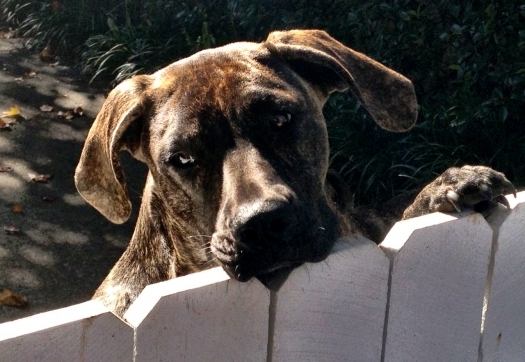 What is The Annie Dance?
When Annie likes you she does a dance. A full body wiggle that starts with her tail, moves through her butt and down her middle into her shoulders and regal head as though happiness is bursting from her skin. We call it The Annie Dance. "We" are her prospective parents, a couple who were simply dreaming about dogs and trawling the net when we stumbled upon Annie and were beguiled by her good looks that matched her soul. Now Annie dances for her foster parents and for us when we visit for play dates.
Trouble is, Annie may not be able to keep dancing because she has chronic hip dysplasia, a hereditary condition that is usually 'bred out' by those that know. She already limps at the tender age of ten months. Without surgery she will live a painful, lame and miserable life, one we all thought we were rescuing her from.
But Annie's surgery will cost $7000 per hip ($14k total) and Annie is in limbo. Dog Rescue Newcastle cannot afford her surgery, she is not yet adopted by us, a couple short on cash flow to cover the op in a time when the money is seriously needed elsewhere, and fostered by parents who have to move to another home with their dogs where there is no room for Annie.
This is clearly a moral dilemma for all. If she returns to the rescue home her hip dysplasia must be disclosed and she may never be adopted and we all know where that ends up. But surgery will mean she will keep dancing long into old age.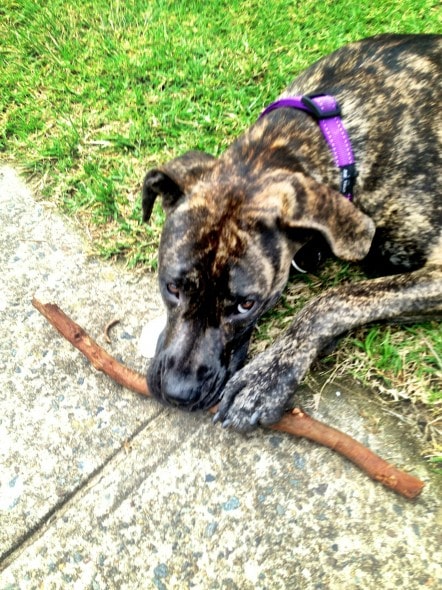 PLEASE HELP SAVE ANNIE
We ask for animal lovers and those who have been blessed by their own pet therapy in their years to donate what they can, together we can help keep Annie dancing. Payment is by PayPal and you can pay by credit card without a pay pal account. The world needs more dancing.
With surgery Annie will be able to run again like this fun video of her 'soul shining' on the beach with her foster sisters and this video of her at the park.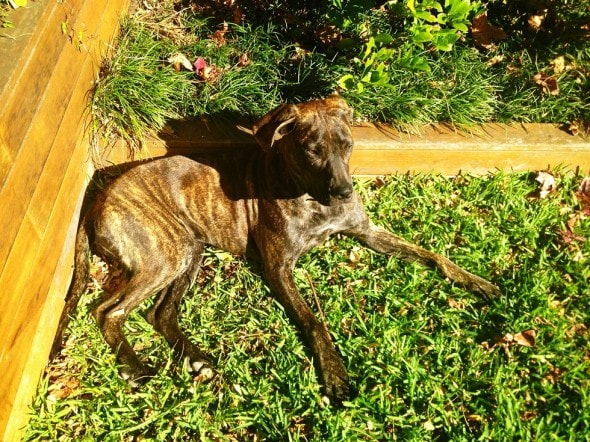 To help, please visit here: http://causewish.com/project/save-annie-oakley