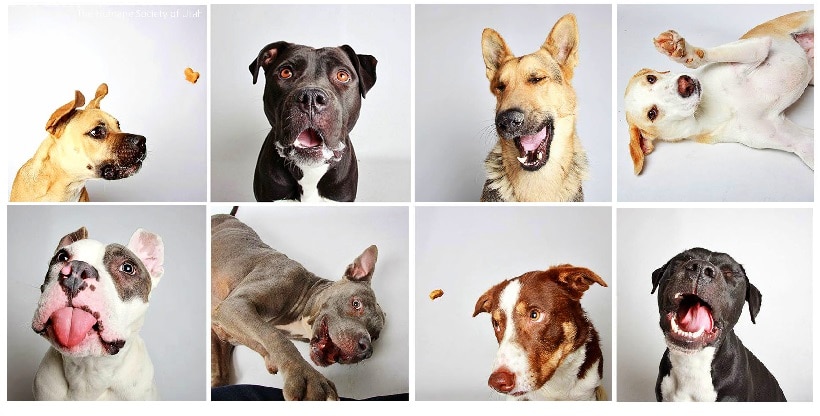 The Humane Society of Utah has come up with a fantastic way to get their dogs adopted by showcasing their unique personalities in a series of photos.  Seeing them in this light has already gotten some of them homes, and hopefully will help the rest!  Click here to like HSU's Facebook page and see more of their dogs' awesome photos.  Perhaps you'll be inspired to take one of the unadopted ones home!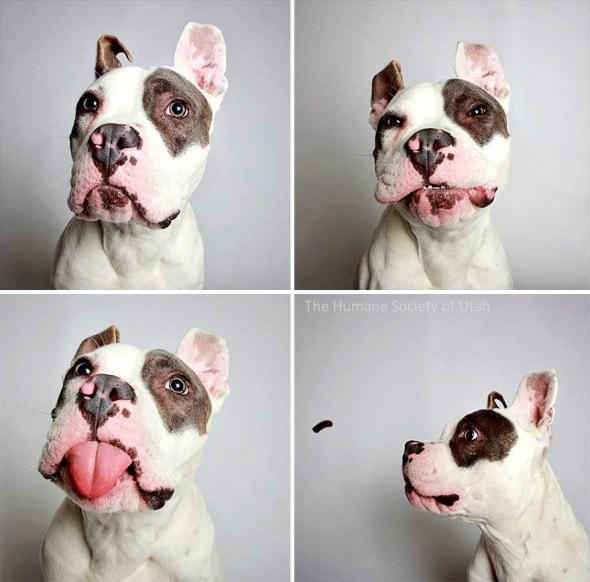 ADOPTED: "We think TETON might be part bat, part piggy and part pittie or a character you might find in a children's book. He makes adorable snorting noise while trying to shower you with kisses and hugs."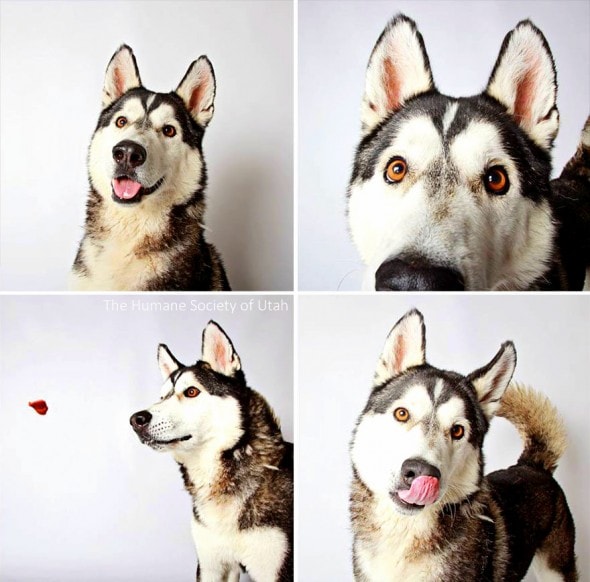 ADOPTED: "Bay is a strong and curious boy who loves his treats and squeaky toys. He has done well with other dogs here at the HSU."
ADOPTED: "Is sitting at home boring? PRINCESS the pint sized Pibble would have to agree! This one-year-old ball of energy would love an active family to take her on daily adventures, hiking in the mountains or running in the park."
ADOPTED: "Shake, sit, lay, stay and bang are just a few things this smart pup knows. Meet TRINITY, the two-year-old Lab Border Collie blend! Not only is she one smart cookie who lives to please, she also enjoys going on walks and just hanging out with the humans."
ADOPTED: "Do you dream of driving up the canyon in your Grand Wagoneer… windows down, breathing in the crisp autumn air? Wearing a red and black gingham flannel shirt prepared for the chilly night around a campfire, enjoying hot chocolate and s'mores? TRIGGER shares the same dreams and aspirations!"
ADOPTED: "Goofy, lovable and cheeky are just a few words used to describe ENZO the happy hound dog mix! At just 11 months old he's a big puppy that's ready to soak up everything you're ready to teach him!"
ADOPTED: "We're pretty certain a life in show biz or the circus was involved in RAVEN'S past because she knows all sorts of tricks and loves to entertain! RAVEN is a transfer from another shelter so her history is a mystery."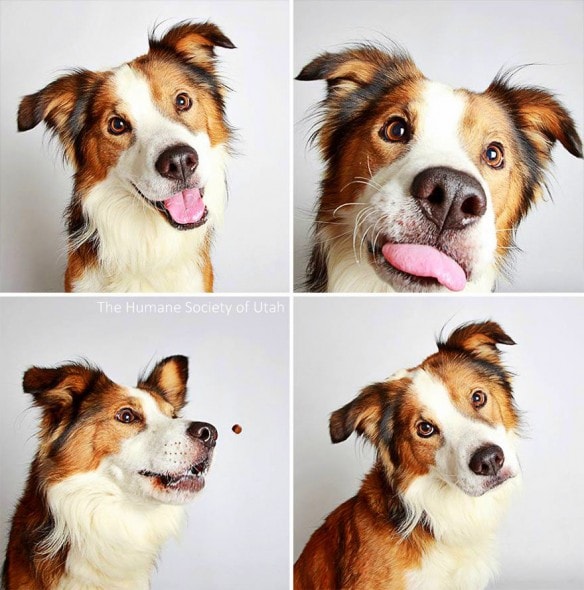 ADOPTED: "Do you live for adventure, get thrills from climbing the highest mountain or flying off the dock into in the lake? Well we have the dog for you… Meet PETER the 3 year old Australian Shepherd mix."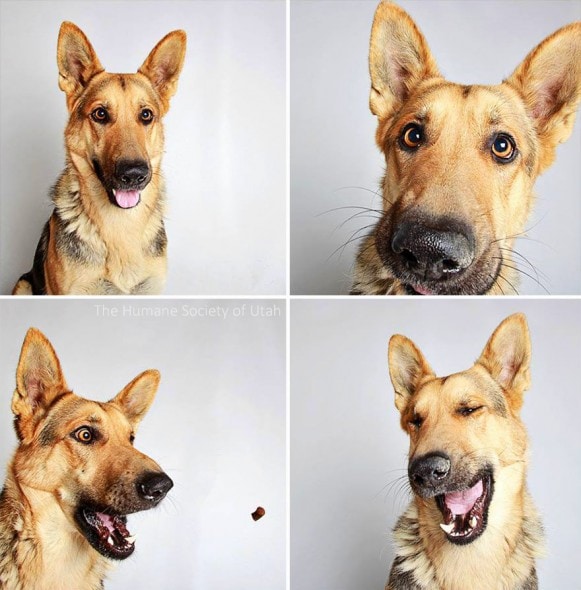 ADOPTED: "Looking for a friend who will listen to everything you have to say, comfort you when you sad and provide unconditional love and support? CAROLINE is your girl! This kind and gentle two-year-old German shepherd is one sweet lady."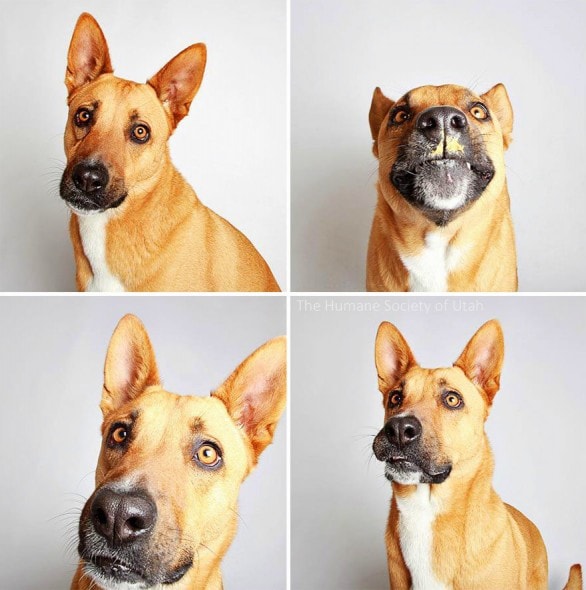 ADOPTED: "Did HARRY stop you in your tracks? It's no wonder because this two-year-old German shepherd mix is one good looking dog! But handsome HARRY is more than just good looks, he's smart, loving and social!"
ADOPTED: "Do you like to tell funny jokes that no one laughs at? Come tell them to MAY she'll laugh at each and everyone! Not only will she laugh along with you, she won't judge when you break out and dance to your favorite tunes or sing off key!"
ADOPTED:  These gorgeous baby blues belong to one very special girl and her name is ZELDA!  ZELDA is goofy, sassy and convinced she's a lap dog.
AVAILABLE FOR ADOPTION: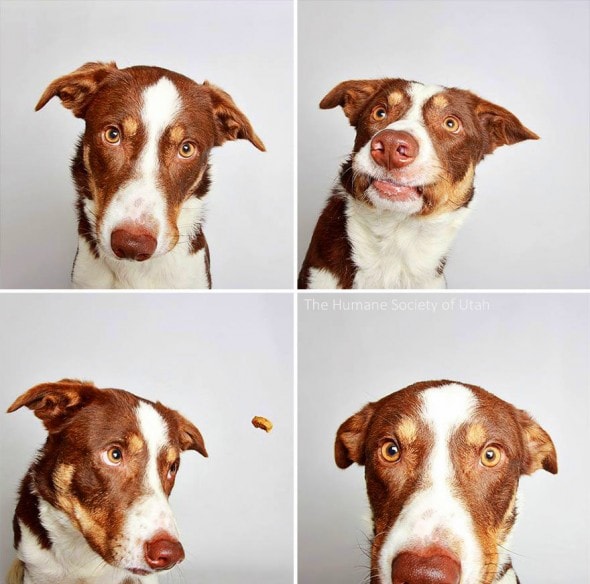 "This one-year-old, free-spirited Border Collie blend would love a lifelong partner to take him on adventures and create heartfelt memories. Quiet and reserved, most people would look over FRANCO in his kennel, but spend a little time petting him and he'll ask you not to stop."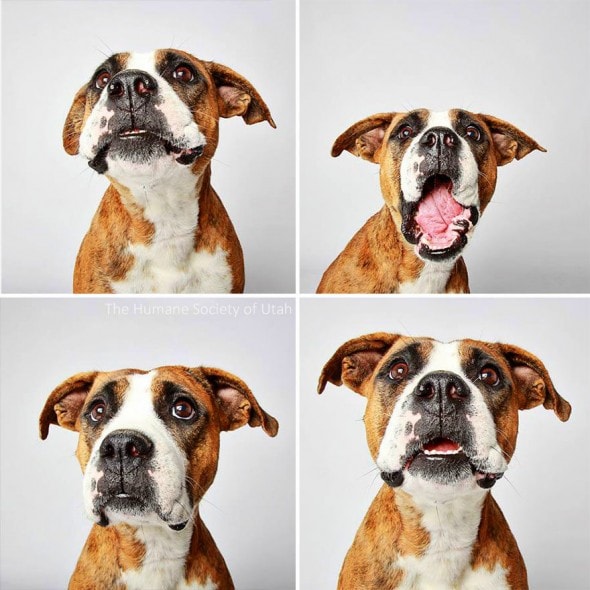 "Shy and reserved at first, but once she feels safe, VIVIAN thinks she's a lap dog, and she'll shower you with delicate kisses on the cheek. She even gives dog hugs pressing her chest against yours and resting her head on your shoulder!"
"Do you sing in your car, loudly and off-key? That's okay, TOBY won't judge, just as long as you take him with you! In fact, take a #selfie with him while you're at it!"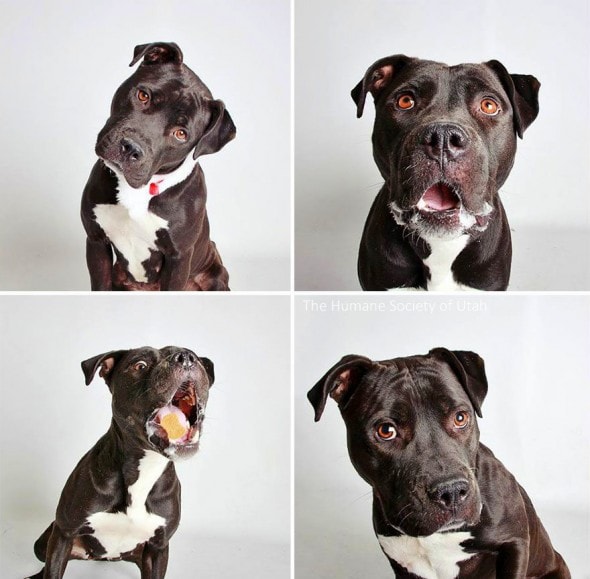 "If you took one look at MONROE and fell in love, don't feel bad… we're pretty sure MONROE has her own personal Cupid flying over head, shooting arrows at will! This precious pittie mix is only two years old and is a real people pleaser."
"Ready set…. go! BRAM wants to race, chase, fetch and play! He's a one-year-old Border Collie who's full of spunk and exuberant playfulness. He'd love to learn how to be a great pup and no doubt he'd excel at obedience, agility or even flyball!"
"What's not to love about this two-year-old bulldog and boxer blend? Between his epic face flaps and his sweet and pleasing demeanor, he's one of our staff favorites! BEASLEY is good with other dogs, knows his basic commands and sure loves to cuddle."
"SADIE the three-year-old Treeing Walker Coonhound mix is one sweet catch.  Not only is she gentle, loving and calm, she also knows commands like sit and down! She gets along well with other dogs and seems to enjoys kids."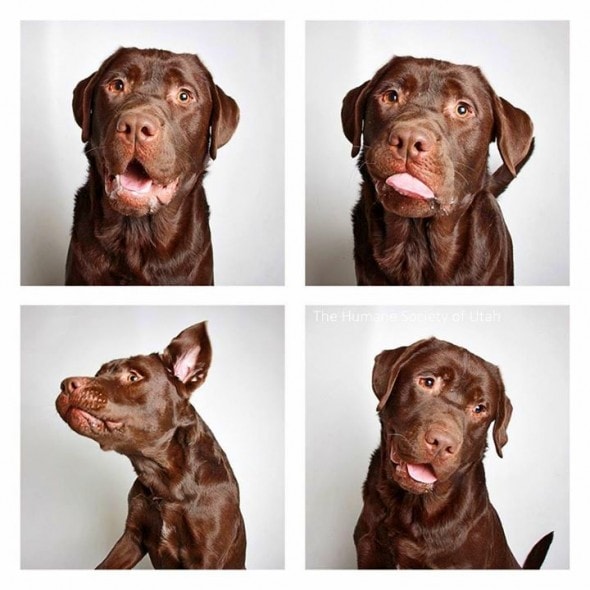 "Did GEORGE catch your eye? It's no wonder – this one-and-half-year-old chocolate Lab is stunning! GEORGE is a social butterfly who enjoys greeting everyone he meets with 90 mph tail wags. GEORGE loves trips to the mountains, dog parks and really anywhere he gets stretch his legs and explore with his nose."
"This sweet and gentle year-and-half-old pittie Shar-Pei blend is shy and reserved in her kennel, but get to know her and she'll show you her heart of gold! SILENCE would do best with an active family.  Crate training and a solid routine will help ensure her house manners in her new home."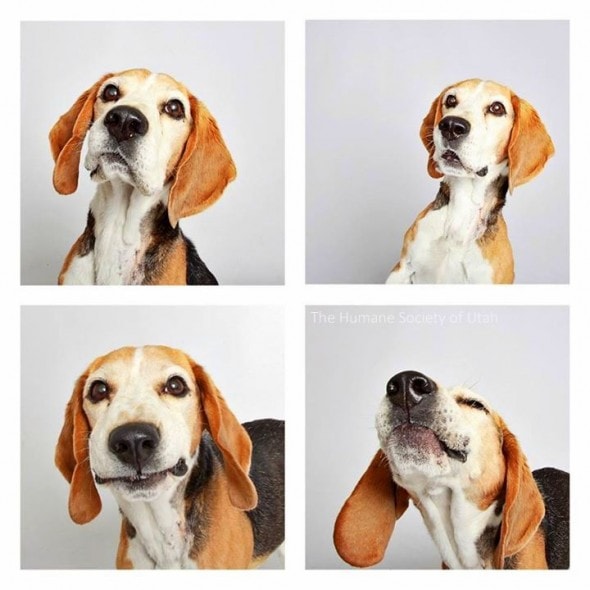 "Don't go calling this 11-year-old Beagle a senior just yet – HARLEY is full of gusto!  He's a smart boy who already knows his basic commands and loves to play scent games finding hidden treats! HARLEY would love a family to include him indoors… see, he's not house-trained because he spent the first 11 years of life outside. With a little patience, crate training and a solid routine, HARLEY will learn. He gets along well with other dogs and kids."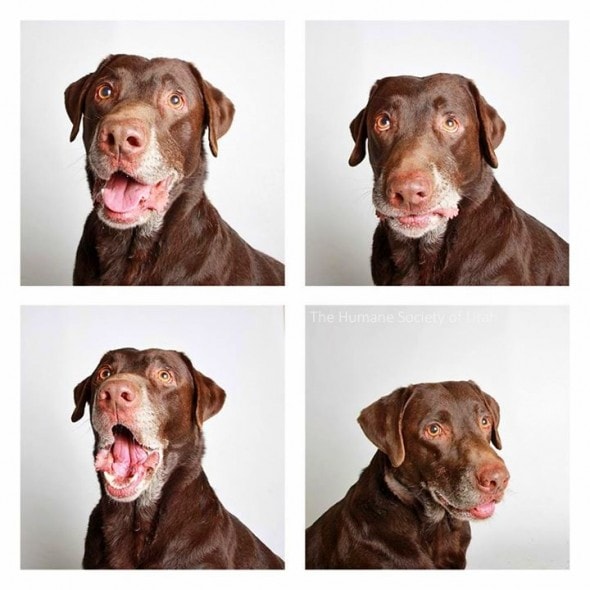 "BEAR is a big dreamer.  He dreams of that perfect family who will take him on hikes in the fresh mountain air to lakes and ponds where he can splash and swim his way into their hearts! BEAR the Lab mix is seven years young and is filled with a playful, goofy personality! BEAR loves to cuddle and just wants to spend time with his family.  He is already house trained and enjoys children and other dogs. BEAR also knows commands like, sit, lay and no."
To see all of HSU's adoptable pets, CLICK HERE.
Thanks to boredpanda for the inspiration!