We expect to find squirrels, raccoons, birds or cats hanging out on roofs, but when you see a dog chilling on a roof top you just can't help but wonder how the pet got up there.
A dog from East Providence, R.I., hung out on his home's roof for about an hour while his owner was not home. Thankfully, after the dog got bored of sitting on the roof, he decided to go back inside the house.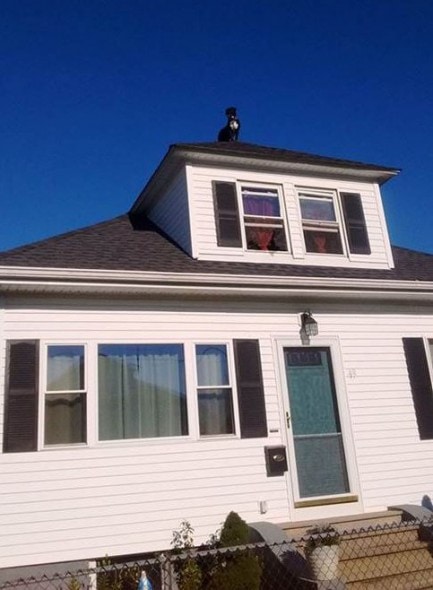 On September 14, 2015, Animal Control officers were doing their daily rounds when they spotted the black and white dog sitting on the roof at around 8 a.m.
The pet was home alone and it appears a second story window was left open. The pooch saw this as his "window of opportunity" and ventured outside, but an hour later the dog decided to go back inside.
WPRI News reports the pet owner arrived home a short time later and secured all windows after learning what his dog had been up to made.
We hope the next time the dog ventures out in nature he is attached to a leash and walking on safe ground.