Oliver, a two-year-old Chihuahua found running on the streets of California was picked up as a stray and taken to Baldwin Park shelter in Baldwin Park, California. The stray would have probably spent weeks if not months waiting for someone to take him home, but thanks to a photograph where the dog seems to be praying, little Oliver found his forever home in just a few days.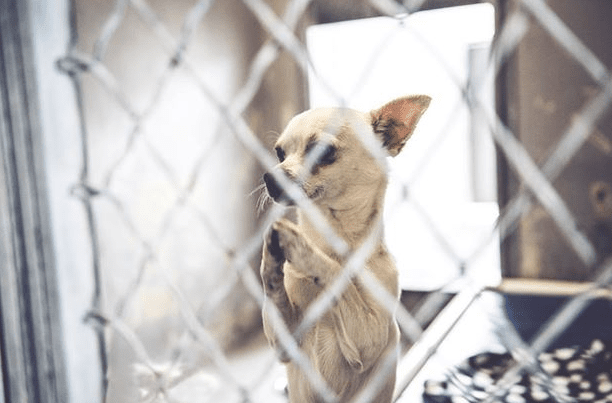 The tiny pooch arrived at the shelter on Jan. 9, 2016.  Three days later, 41-year-old occupational therapist John Hwang captured the image and shared it on his Facebook page. Two days after that, Oliver found his home.
According to ABC News, Hwang spends his free time photographing shelter dogs and sharing those images on social media in an attempt to help homeless dogs find forever homes. When the avid photographer saw Oliver "praying," he knew he had to snap a shot of it.
"Every time I tried to get up and move away from the kennel, he'd getting up on his hind legs and kept putting his paws together, as if he was begging me to help him," said Hwang. "He would just come right up to the fence and he would do it. I said, 'I got to get a photo of that.'"
Oliver's praying photograph was shared on Facebook more than 2,500 times, and thanks to that image, Oliver spent less than a week at the shelter.
Social media is a powerful tool and today it is helping homeless pets find homes more than ever before. To change a shelter dog's life, all it takes is one simple share.