When Soi Dog Foundation heard of a puppy trapped in a hole meters deep underground, they immediately send a rescue volunteer to try to help the young dog. They weren't sure how long the dog had been trapped, let alone if he was still alive, but rescuers were determined to help and save the little one. Thanks to them, Charmander as he is known today, is alive.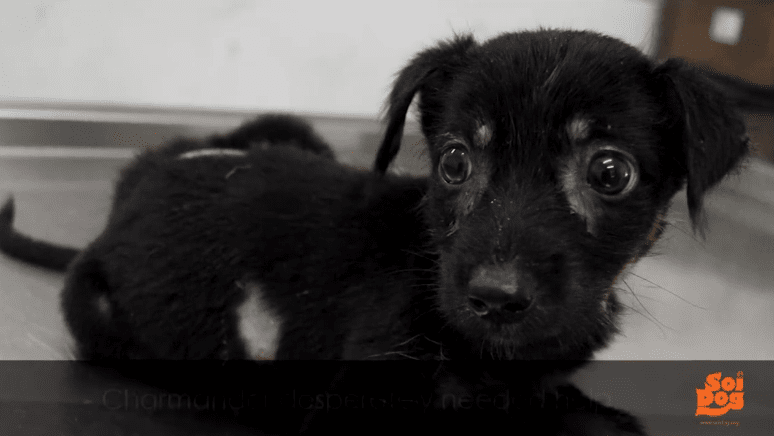 Animal Rescue Officer Khun Nok arrived on the scene and found a deep cavity in the ground. He could not see or hear the puppy, but hoped he was alive at the bottom of the void.
Armed with just a rope, Nok was lowered into the hole and found a weak and injured dog.
Charmander was dehydrated, covered in ticks and fleas, and had multiple wounds and laceration all over his body. He had no energy to stand or do much, and rescuers hoped they got him just in time to save him.
Thanks to generous donations from supporters, Soi Dog Foundation provided the rescued dog with medical treatments and a few days later they were relieved to see Charmander gaining strength.
Medical baths helped heal the wounds on his body. Love, medication and proper food gave him just what he needed to fully recover.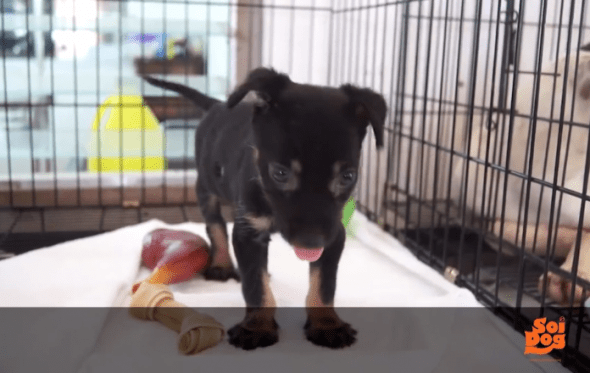 Today the once lifeless dog is a happy and healthy puppy in need of just one thing, a forever home.
Learn more about Soi Dog Foundation.
We received a report about a tiny puppy stuck down a very deep hole. Watch the video to see what happened next.You are the only hope for suffering street animals like this. Please visit http://ert.soidog.org/ and pledge whatever you can to help them today.

Posted by Soi Dog Foundation on Tuesday, February 16, 2016