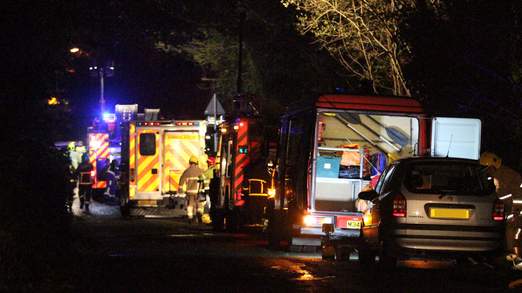 An 82-year-old woman spent over 24 hours stuck in a bog before she was rescued. Her loyal dog Monty stayed by her side the entire time trying to keep her warm.
The woman was taking Monty for a walk early Tuesday afternoon near her home on the Isle of Wight. The woman slipped, falling headfirst into a ditch. The ditch was partially covered with undergrowth and she was unable to get out. That night the woman and Monty endured heavy rain and winds. The woman wasn't known to be missing until the next afternoon. Monty stayed by her side the entire time providing warmth and comfort.
On Wednesday, the woman failed to make her afternoon hair appointment leading the hairdresser to contact her relatives. Authorities were immediately contacted and the search for the elderly woman began. Officers both on the ground and in a helicopter searched for over three hours. Finally, they heard Monty barking and were able to locate the woman.
It took firefighters 90 minutes to free the woman from the ditch. When she was finally free she was taken to a nearby hospital to be treated for mild hypothermia. Monty was safely returned to her family.