If you live in the southern states of the U.S. and you happen to see a man on a bike with a black and white dog riding on the back of a bicycle, chances are you just came across Mike Minnick and Bixby.
The pair has set out on a cross-county bike ride with a simple goal, to draw attention to the importance of animal adoption.
"Everybody should have a best friend, and you should go adopt a best friend," Minnick told Fox 4.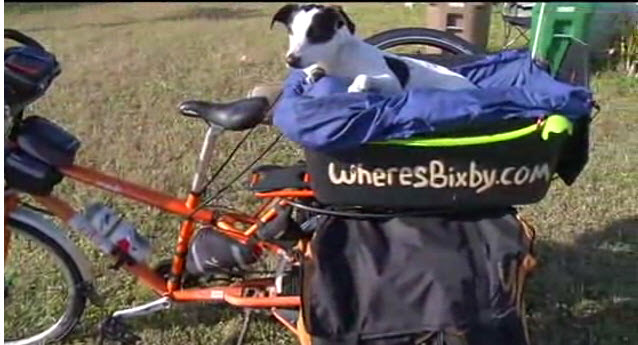 Minnick rescued Bixby four years ago and since then she has spent her days as a loved and spoiled dog.
Their cyclist adventure started off during the summer of 2013 when Minnick wanted "an epic bike trip with his friend" and traveled for a family reunion from Galveston, Texas, to Texarkana.
After the reunion they visited Maine and by Christmas time they had made it to Key West. On Jan. 13, 2014, they were biking in Cape Coral, Fla., and they hoped to make it to California some day.
"Life is more fun with a dog," said Minnick. "If you get a best friend, you end making them as happy as they make you."
During their cross-country trip Bixby has made many new friends, played with plenty of kids, visited lots of dog parks and beaches, and received plenty of tasty bacon from local restaurants.
The traveling pair has no set itinerary. They hope to inspire many people along their journey to consider fostering or adopting a shelter pet.
Keep up with Bixby's adventure on her Facebook page.