Tiki is one lucky dog.  It's not everyday you meet someone, dog or human, that can say they have survived a mountain lion attack.  Thanks to her human dad Kirk Fetter, Tiki is alive today to tell you about her harrowing experience.
Fetter knew that other neighbors had said there could be mountain lions not far from where they live.  He's even heard of people coming across them occasionally, but still though the whole idea sounded remote and rare in possibility at best.
On Wednesday, Fetter would no longer need any convincing that the lions are most definitely around.  He would come face to face with one that very night.
"My wife heard a growl, didn't think much of it until she heard my dog yelp a little and cry," said Fetter.
"I just screamed daddy, daddy, Tiki needs help, come help her!" said Fetter's wife, Chanida.
When Fetter's wife called out to him, the lion already had Tiki in it's jaws.  The mountain lion was about to try and make off with Tiki for a quick and easy meal.  Fetter was having none of that!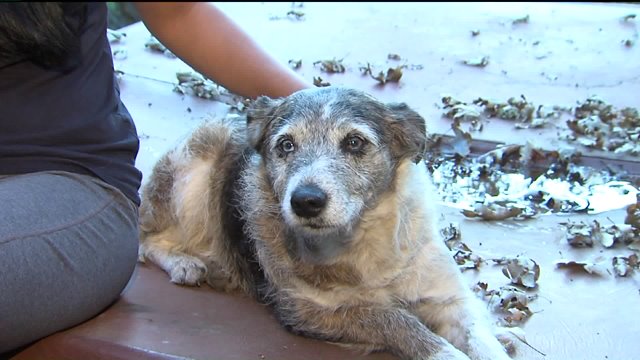 Fetter didn't even bother to get dressed.  He knew there was no time.  He sprang into action to save Tiki, putting his own life on the line against one of nature's most well built, killing machines.
The incident must have felt like it took forever, but it really was only a few seconds in total.  Fetter ran over to where the mountain lion was, and began to make lots of noise in an effort to get Tiki back, and scare the lion off.  Fetter said the adrenaline was as intense as anything he has ever felt before.
Fetter did get the mountain lion to drop Tiki and run off.  Tiki was injured in the incident, but is expected to make a full recovery.  Luckily, a neighbor that lives near by has had some experience in patching dogs up.  The neighbor put six staples in to close the wounds, and as of today, Tiki is doing very well.
Fetter said that he would do it all over again, and change nothing.  He knows he put himself in a lot of danger doing what he did, but Tiki is a very important member of the family, and Fetter would have done anything he had to to save the dog he and his family love so much.