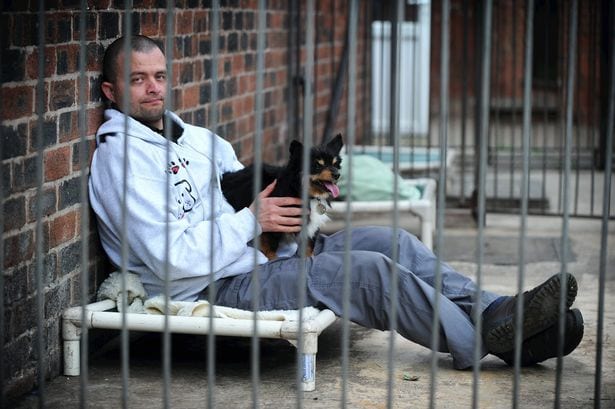 Sean Le Vegan wants to raise awareness about homeless dogs and to do so he plans to live like one. For 35 days Le Vegan will live in a local kennel. The goal is to raise awareness and money for Manchester Dogs' Home.
Le Vegan, who is a volunteer at Manchester Dogs' Home, picked 35 days because that is the average time a dog spends at the shelter. He is determined to live just as the dogs in the kennels do.
"I will eat nothing, only drink for the first four days," said Le Vegan. "This is the average time some dogs take to eat when in an alien environment. My food will be brought to me free of charge by a local business. I will be allowed out of my kennel for just 1 hour each day. This will be the time I use to freshen up and take toilet breaks."
Le Vegan won't be alone in his kennel. He plans to share his kennel with at least one dog every day.
"This will be my kennel mate for the day," said Le Vegan. "I will have my water and blanket with no bed. I will be living just like any dog in the Manchester Dogs' Home."
Le Vegan's 35 day kennel stay will begin on October 5th. The projects website will have kennel cams which will allow people to watch him during his stay.
To find more about Le Vegan's 35 day stay check out the Kennel 35 website and Facebook page.