Every Facebook user knows who Mark Zuckerberg is, but now many are becoming familiar with his Hungarian sheepdog, Beast. You might have known who he is without realizing it – he's the inspiration for the message sticker, Beast. Here we have some of this cutie's best photos to make their way to the public.
"I definitely have a page for our dog, Beast," Zuckerberg said. "He actually has more than a million fans."
Almost two million, in fact, and about 73,000 followers on Instagram.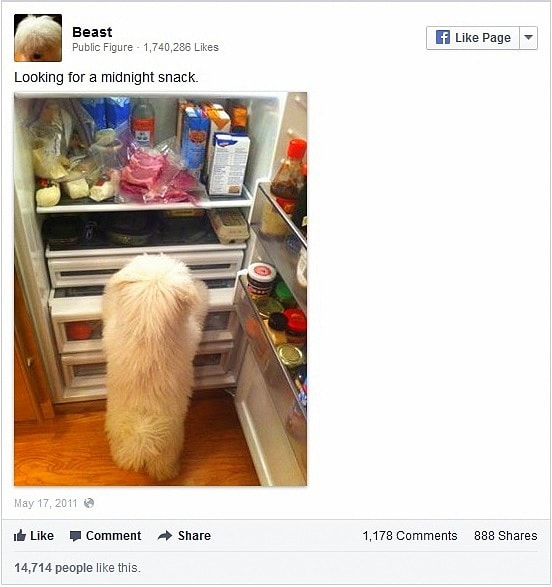 "He's, like, this ridiculously cute dog. He looks like a little sheep," Zuckerberg said. "He's just this little 10-pound dog… he's amazing."
His dad might be one of the most influential people of the last decade, but Beast is the one in charge at home.
"If there's like, a raccoon outside or anything, he just goes nuts," he said. "He's been making me lose the most sleep recently."
But that doesn't make him or his wife, Priscilla, love the fluffy guy any less!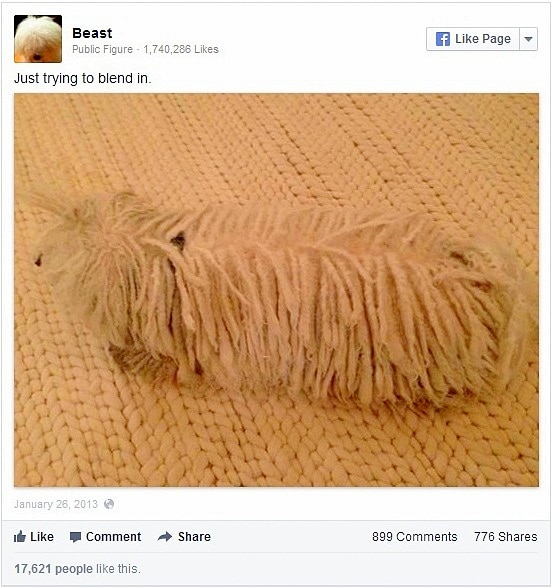 To see more from Beast, check out his Facebook page.