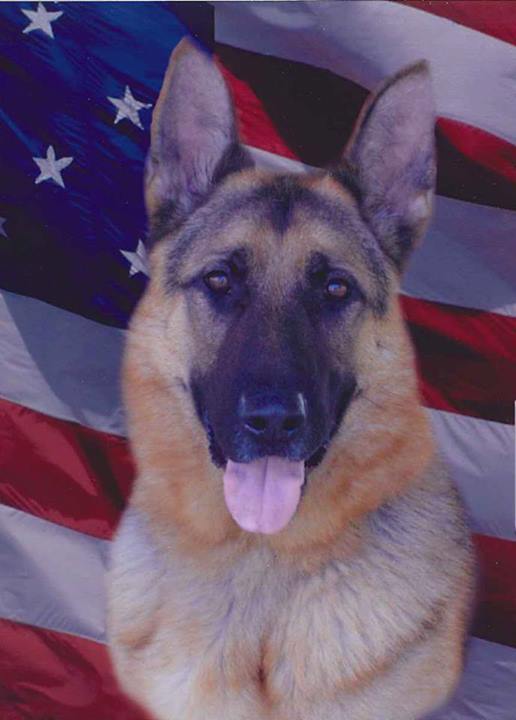 Massachusetts State Trooper Christopher Coscia had to say goodbye to his long-time partner Dante when the dog fell ill. It was a difficult goodbye and Coscia composed a special letter to honor Dante. That heartfelt letter has since been shared thousands of times on Facebook.
For nine years Coscia and Dante worked side by side for the Massachusetts State Police. Recently Coscia had to make the difficult decision to put down Dante who was suffering from pulmonary hypertension. The condition was preventing enough oxygen from getting to Dante's lungs and causing him to collapse.
"It was a cold snowy day, training was cancelled due to the snowstorm, and I was left with the unenviable task of what I should make the decision to put my partner of nearly nine years to sleep," Coscia began his letter.
Dante and Coscia went for one last ride. Not ready to say goodbye Coscia drove around struggling with the decision to let his partner go. It was on this ride the Coscia pulled over and wrote his letter describing the amazing bond the two shared.
"Most dogs are just dogs, but you sometimes run into ones that are somehow as much human as they are dog," wrote Coscia.
He wrote about all of Dante's accomplishments on the job, including helping to seize drugs, track murderers and keep Massachusetts safe. Most of the letter though was about what a loving and caring dog Dante was to Coscia.
"Dante was best described as a one-person dog, and as tough as he was for other people to get close to, our relationship never waived," wrote Coscia. "Every morning when I opened the door to his kennel he would jump on me, wrap his paws around my waist, get his morning greeting and pat for me, storm the stairs, and push the door open ready to go to work."
Coscia wrote the letter to help grieve and honor his friend. The Massachusetts State Police posted the letter on their Facebook and it quickly reached thousands who were touched by Coscia's letter. The heartfelt letter can be read in full here.