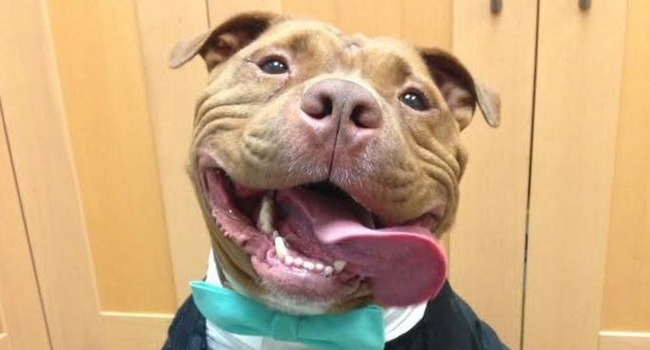 —————————————————————————————————————————————–
Lisa Reilly's dog is an Instagram star. Well, all her dogs are (she has five total; three pit bulls and two dachshunds), but it's Meatball, who goes by many, many nicknames, that the fans just can't get enough of.
"Well, he looks like a bowling ball," Reilly told the Dodo. "It's hard to really tell just how short he is in person, but he's so low to the ground and wide like a Mack Truck. And he would just barrel into you like a bowling ball of dog fat when we first got him. Thus, he became known as 'The Meatball,' Meaty for short."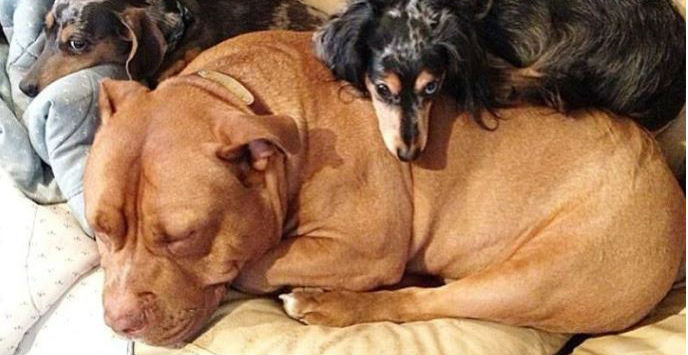 —————————————————————————————————————————————–
He may be a star now, one with more than 33,000 Instagram followers, but a couple of years ago, he was just another dog who needed a home. Reilly first laid eyes on him while checking out some online photos from the Fresno Bully Rescue. She had lost a beloved pet, Kitty, just three months prior. There was something about Meatball that reminded her of Kitty.
She went to visit and found the round, red guy enjoying a nice nap in the sun.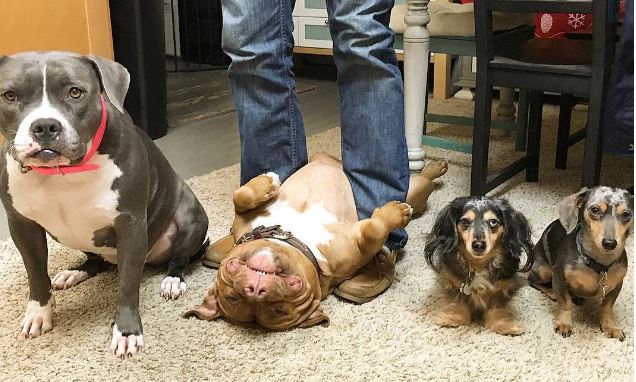 ——————————————————————————————————————————————
"Fresno Bully Rescue did a great job nursing Meaty from the first time I saw him until I was able to bring him home," she told the Dodo.
Reilly says that Meat is a ham for the camera, but his inner-social media sensation didn't completely develop until he joined his siblings: pit bulls Punky and Ricardo Tubbs and dachshunds Bitty and Dappe.
"He's extremely treat motivated," Reilly explains. "He's also extremely toy motivated and loves to play. So he's willing to 'work' for any toy or treat, which makes taking pictures of him so easy."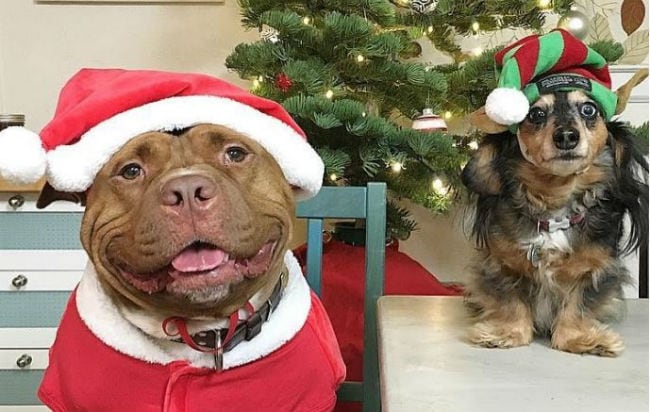 —————————————————————————————————————————————–
He looks super-handsome in costumes, as well.
Outside of his on-camera personality, says Reilly, he's a typical dog.
"When he's not on the job, he literally only has two speeds: completely comatose or batshit crazy," she says. "He's truly a mama's boy, though, and just wants to be next to me all the time. It's great to have though, as you really can't have a bad day when he's around. I'd dare anyone not to smile being near him."